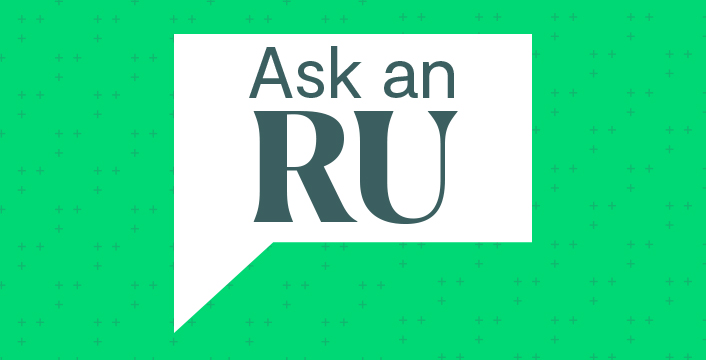 Ask an RU: Borrower Minimum Contribution Basics
As an underwriter, it can seem as though there are many important things to ensure you meet guidelines in a mortgage loan file. From verifying sufficient income to having an acceptable appraisal, there are many details to look after.
One such detail is the borrower's minimum contribution. While this might seem like a basic guideline to review, there are some nuances you should be aware of.
Minimum Contribution Defined
A minimum contribution is the minimum amount required from the borrower to be used for the down-payment, financing costs and/or prepaids. As part of the application process, the minimum amount must be verified and documented as the borrower's own funds. The loan to value, type of occupancy, property type (1 or 2-4 units), and loan product are all factors which may affect the required down-payment.
What About Gift Funds?
Gift funds from an acceptable source are allowed for a down payment on many transactions. An acceptable source is a relative defined as the borrower's spouse, child, or other dependent, or by any other individual who is related to the borrower by blood, marriage, adoption, or legal guardianship. The gift can also be provided by a fiancé, fiancée, or domestic partner.
On a second home purchase, the borrower must make a 5% minimum contribution from their own funds. After the minimum 5% contribution has been made on a second home purchase, gift funds are allowed. On an investment property purchase, all funds must come from the borrower's own funds and gifts are not allowed. Per Enact guidelines, section 7.10.3, Enact will allow 3% gift funds and 2% Borrower's Own Funds to meet the 5% requirement for second homes.
Eligible Sources for Down Payment Funds
Eligible sources of the borrower's own funds must be documented according to agency guidelines. Some eligible sources are:
Checking and savings accounts
Deposits on sales contracts
Cash on hand (Affordable Housing only)
Stocks, bonds, mutual funds
Retirement accounts
Sales proceeds from a currently owned home
Borrowed funds, secured by an asset owned by the borrower
Bridge loans
Rent with an option to purchase
Sale of personal assets
Individual Development Accounts
Agency and Enact Guidelines on Borrower Minimum Contribution
We can see a few similarities and differences between Fannie Mae and Freddie Mac guidelines in the grids below.
Fannie Mae requires a 5% minimum contribution on a 2-unit primary residence over 80% LTV while Freddie Mac does not require this for a 2-unit property.
In situations where mortgage insurance will be included on the loan, for 3-4 unit properties, Fannie Mae's standard guidelines limit the LTV to 75% while Freddie Mac's are limited to 80% LTV.
Freddie Mac Guidelines – Section 5501.3
Fannie Mae Guidelines – Section B3-4
Enact Requirements* – Section 7.10.3
When working with Enact, know that we will follow agency guidelines on a DU/LPA loan with Approve/Eligible or Accept/Eligible recommendations.
Manually underwritten loans are subject to our standard guidelines noted in Section 7.10.3. See below in the first section of the grid that we require 3% of a borrower minimum contribution on a primary residence, 1 unit purchase on a loan amount less than or equal to $1,000,000.
Genworth will allow for gift/grant funds on a manually underwritten loan to count as borrower's own funds if the loan meets these criteria:
Primary, purchase, 1 unit or second home
Credit score greater than or equal to 660 and DTI is less than or equal to 45%
No subordinate financing resulting in monthly payment obligations
If the loan does not meet these criteria, the 3% funds must be from their own funds and a gift/grant is not allowed to be used as their own funds.
Fannie Mae HomeReady®
Fannie Mae HomeReady program requires as low as 3% down payment funds with no minimum personal funds required. Cash for down payment or closing costs can come from multiple sources, including gifts, grant, and community second mortgages.
Freddie Mac Home Possible®
The Freddie Mac Home Possible program requires as low as a 3% down payment funds with flexible sources of funds allowed. In addition to borrower's own funds, a borrower can receive gift funds (from an acceptable source), funds from a governmental or non-governmental agency, Employer Assisted Homeownership (EAH) programs and affordable seconds.
Both Fannie Mae HomeReady and Freddie Mac Home Possible require a 3% down payment.
_____________________________________________________________________________
Still have questions about minimum borrower contributions? You can reach out to an Enact Regional Underwriter at 800-444-5664 option 2 if you have questions or a loan scenario you wish to discuss. We would be happy to assist you.
*Enact Mortgage Insurance underwriters include: Genworth Mortgage Insurance Corporation and Genworth Mortgage Insurance Corporation of North Carolina
Never miss a post by subscribing to the Enact MI Blog!
Heidi has been with Enact for over 31 years as a Regional Underwriting Manager. She's a two-time winner of the Minnesota Mortgage Association Underwriter of the Year.
https://blog.enactmi.com/wp-content/uploads/2020/07/01382.Blog_.Header.AskRU_.Enact_.V2.0521.jpg
360
706
Enact
https://blog.enactmi.com/wp-content/uploads/2022/05/Enact_logo_Reg_0522.png
Enact
2021-06-24 14:53:19
2022-06-07 22:39:19
Ask an RU: Borrower Minimum Contribution Basics