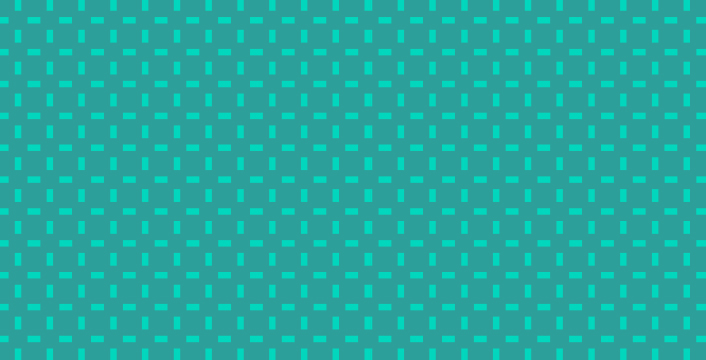 How to Leverage Portfolio Loans for Local Lending
June is National Homeownership Month, a time to celebrate the benefits that homeownership brings to families, neighborhoods, and communities across America. It's also a great time to think about how you can leverage different lending tools like portfolio loans to help more families get into homes.
Think about local lending for mortgages in the same way you think about the "buy local" movement. Buying local injects money back into your community where it can be used to expand a family-run business or be transacted again to another local business. It strengthens the community financially and bolsters its personal connections.
The same goes for local lending. Lenders who offer local and regional mortgage expertise can offer important insights into the communities they serve.
Local lenders provide capital that goes toward the purchase of a home in the community. That purchase can create stability for a family and is a reliable investment for the foreseeable future. That borrower then lives in the community and invests in it both financially and through the personal connections that help a community thrive.
The Power of Local Lending
Apart from supporting the local community through mortgages, local lenders have some great advantages like:
Knowing hyper-local market trends
Having a network of local experts to tap into like builders and real estate agents
Holding face-to-face interactions and consultations with borrowers
Being able to customize lending options to fit specific borrower needs with portfolio lending capabilities
While all these characteristics benefit local lenders and borrowers, we're going to focus on portfolio lending in local markets.
Leveraging Local Lending Knowledge to Develop Customizable Portfolio Loan Structures
As a local lender, you have all the information about your market in front of you. Harness that hyper-local lending knowledge your organization has to build loan structures that work best for your borrowers.
The truth is, not every borrower fits into the guidelines set forth by the GSEs who will ultimately purchase the loan. And, in some cases, your organization might want to hold onto loans for portfolio purposes.
To start, look at the trends in your market and the overall housing market. A great source is our First-Time Homebuyer Market Report. Over the last year or so, inventory has continued to be an issue across many markets, as well as a disparity between borrower income and home prices. Your market may feel these pressures acutely or hardly at all.
Based on these trends, think about which portfolio loan structures your organization provides and how they can help more borrowers purchase homes given the local market conditions. For example, a community with extremely low housing inventory would benefit from more renovation loans or construction to perm loans being written.
Here are some of the major trends we're seeing in portfolio lending that you can potentially leverage in your community.
Jumbo Loan
There are many communities across America where jumbo loans are just necessary. That's thanks to the locations already being pricey but also due to rapidly increasing home values. ­
For some lenders, the GSE loan limit of $484,350 across most of the U.S. is sufficient for the majority of their borrowers, and they're able to sell their loans to Fannie Mae® and Freddie Mac® easily. However, these GSE requirements can be limiting when it comes to servicing borrowers who are purchasing a more expensive home or a vacation home who also want to use mortgage insurance.
Portfolio lending saves the day when it comes to these larger loans. Your organization can write larger portfolio loans and still get them covered by mortgage insurance at the coverage level you dictate. For example, Enact will cover jumbo loans up to $2 million. Maximum loan amounts, credit scores, and LTVs vary with loan size.
Construction to Perm
Lack of inventory has been a huge concern over the past year in a vast number of communities across the country. If your area is feeling that squeeze, your borrowers are likely exploring their options in new construction.
Construction-to-permanent loans already offer a ton of flexibility for lenders and borrowers; the lending organization can set the LTV limit and the borrower gets to construct a house they're happy with.
That being said, there is even more flexibility to be had when you write C-to-P loans for your portfolio rather than ones that align with the GSEs. If a borrower requires MI, you can decide when the MI is activated (upon completion of construction or at the time of loan closing). Your organization also gets to set the loan limit.
Loans for Professionals
Perhaps you've heard that Millennials are the most educated generation ever. That becomes evident when you look at the enrollment numbers for graduate education, especially in medicine and law. In 2018, 38,390 people enrolled for their first year of law school and 21,622 people matriculated into medical school. Those numbers don't even encompass those enrolling in dental school or PhD programs for non-medical professions.
All this to say that these students may have taken on loads of debt to pursue their profession, and they'll eventually need to buy houses when they graduate. While conventional loans can suit their needs, there are other loan structures that cater to the specific needs of these graduates.
With a portfolio loan for professionals, depending on how your organization has structured the product, graduating professionals could defer their loans so it doesn't count against their DTI. Also, they can qualify even as a graduate Resident or Fellow with a signed employment letter.
Your Enact rep can tell you more about our Peak Portfolio program details.
Final Thoughts
As you can see, there is plenty of flexibility in portfolio loans for local lending. Your organization gets to dictate its comfort level with risk, MI coverage level, and other loan terms. In turn, Enact can work directly with you to create mortgage insurance products to best meet your portfolio lending needs.
Through flexible portfolio lending at the local level, we can help more borrowers achieve their dream of homeownership.
Never miss a blog post by subscribing to the Enact MI Blog!
https://blog.enactmi.com/wp-content/uploads/2020/07/01382.Blog_.Header.Enact_.V4.0521.jpg
360
706
Enact
https://blog.enactmi.com/wp-content/uploads/2022/05/Enact_logo_Reg_0522.png
Enact
2019-06-20 03:00:02
2021-10-19 15:45:16
How to Leverage Portfolio Loans for Local Lending