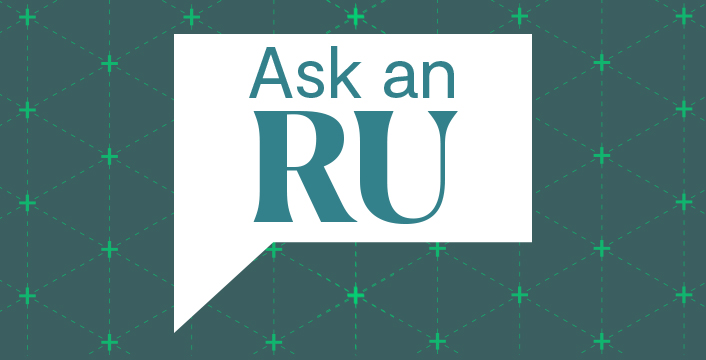 [Ask an RU] Types of C-to-P Loans
As the demand for new construction continues to increase thanks to more families looking to move out of apartments into homes or move elsewhere (Q3 2020 First-Time Homebuyer Market Report), so does the demand for Construction-to-Permanent (C-to-P) loans. As a result, it's likely you'll see more C-to-P loans cross your desk.
Overall, the purpose of a C-to-P loan is to convert interim construction financing into a long term financing once construction has been completed.
In this post, we'll discuss both single-close and two-time close C-to-P loans, the differences in LTV calculations, and differences between a purchase and refinance C-to-P.
Why Two Closing Options?
As I mentioned above, the construction market offers two types of C-to-P financing: single-close and two-time close transactions. But why have two types?
These options can help lenders grow their business by closing the housing supply gap in the communities they serve. This financing option allows borrowers to design homes and build them to meet their needs, as well as better meet their financial situations.
Single-close Transactions
Single-close C-to-P transactions allow lenders to underwrite and close just one loan that encompasses both the construction and permanent financing with a single set of closing documents. This benefits borrowers because the transaction is:
Affordable:Borrowers only pay for one closing where they can lock in their permanent interest rate. *Some lenders will offer a one time float down option if rates are falling.
Convenient:Only one appointment is required to sign the closing paperwork for both the construction and mortgage loans.
Flexible:C-to-P loans allow borrowers to create customized solutions at any scale, from site-built homes to manufactured homes.
There are a few characteristics of single-close transactions that you should bear in mind. First, if a borrower spends more on the construction of the property than the amount of the construction mortgage, they may need to take out a second loan, leading to an additional set of closing costs.
Second, permanent rates may be a bit higher than with a two-time close transaction. Typically, banks and credit unions will offer these loans and provide the administration of disbursements. Shopping these loans can be a bit more difficult.
Two-time close Transactions
A loan is considered a two-time close C-to-P loan when a customer has existing interim financing, obtained and used to construct a property, that they need to roll into permanent financing. The original construction financing can come from any lender. In this case, the borrower will have been through two-time closes – one closing on the construction loan and the second closing on a mortgage.
With a two-time close structure, borrowers get the benefit of shopping for the best terms on their construction financing without having to commit to terms with their mortgage lender upfront. One notable drawback of a two-close transaction for borrowers is they must pay closing costs twice, however some find that their closing costs balance out with savings from shopping their construction loan rate.
Purchase vs. Refinance C-to-P Transactions
In addition to two options for number of closings, there are also differences between purchase vs. refinance C-to-P transactions to bear in mind.
Purchase C-to-P Transactions: According to Enact underwriting guidelines (which align with those of the GSEs in this case an all other cases in this post), the borrower does not own the land prior to closing the transaction. To calculate the LTV for these transactions, you'll take the lesser of:
Acquisition cost (purchase price of the lot plus total documented construction costs), or
Appraised value, as completed
In the case of a purchase transaction, you'll be looking at either a single-close or the first closing of a two-time close transaction to determine the LTV.
Refinance C-to-P Transactions: In the case of a refinance transaction, the borrower is the owner of the land prior to closing of the construction financing. To calculate LTV here, you'll simply take the current appraised value as completed.
For refinance transactions, you also have the option of a single closing C-to-P loan or the refinance to pay off the interim construction loan (two-time close transaction).
Timing of Activation of Mortgage Insurance on C-to-P Loans
For C-to-P loans, there are a couple of MI activation options to keep in mind:
MI can be activated at the time of loan closing, prior to property completion, Enact must be notified of any changes to the loan term (see section 5.2 in Enact's underwriting guidelines)
MI can also be activated after the property is completed
In both instances, the commitment term will be for 12 months.
Scratching the Surface of C-to-P Loans
Now you should have a solid base understanding of C-to-P loans, the benefits and drawbacks to each type, and how to calculate LTV for purchase vs. refinance. If you have further questions about a unique C-to-P loan you're working on, feel free to reach out to your Enact Regional Underwriting at 800-444-5664, Option 2.
Kitty Clark is a Regional Underwriting Manager for Enact with over 35 years' experience in the mortgage industry, of which 23 years have been in the mortgage insurance industry.
Never miss a post by subscribing to the Enact MI Blog!
https://blog.enactmi.com/wp-content/uploads/2020/07/01382.Blog_.Header.AskRU_.Enact_.V3.0521.jpg
360
706
Enact
https://blog.enactmi.com/wp-content/uploads/2022/05/Enact_logo_Reg_0522.png
Enact
2021-01-28 14:35:42
2022-06-07 22:43:59
[Ask an RU] Types of C-to-P Loans