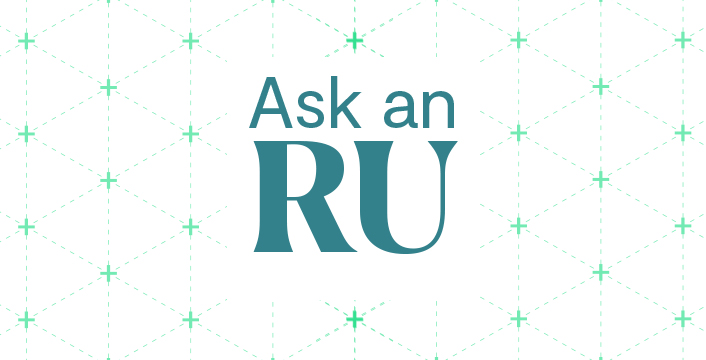 Ask an RU: Understanding Construction-to-Permanent (C2P) Loans
More families are looking to move up, move out of apartment living, and relocate.  And the demand for Construction-to-Permanent loans (aka C2P) continues, even in today's rising interest rate environment. As a result, you may be seeing more C2P loans coming through your office.
At Enact, we've made a couple of important updates regarding C2P loans and we've shared a blog article and a recent C2P flier to help clarify these changes. But we still need to break down exactly what C2P loans are.
In this post, we'll discuss two types of C2P loans, Single Close and Two Close, and we'll outline the differences you'll find between the two programs.
Types of Construction-to-Permanent Loans
Single Close Construction-to-Permanent Loans (One Close C2P)
Single Close C2P loans are just that… a one and done C2P loan.  The first close is the construction loan. When construction is complete, the second loan is final permanent financing with a modification at the end which rolls the construction loan into a final permanent loan that will begin the borrower's PITI repayment… easy, right?
Benefits of a one close:
One closing and one set of closing costs, plus a modest modification fee to record the modification at the end if it wasn't already collected at the construction closing.
One closing, one set of documents to sign at construction closing, and one Modification document to sign at the end to send the loan to permanent financing that would start the PITI repayment.
Important note: if the borrower incurs cost overruns during the One Close Construction Loan process, they might need to take out a second loan to cover these costs that could lead to additional costs, unless they can cover these extras out of pocket.
Two Time Close Construction-to-Permanent Loans (Two Close C2P)
A loan is considered a two-time close C2P loan when a customer has existing interim financing, obtained, and used to construct a property, that they need to roll into permanent financing once the construction is complete. The original construction financing can come from any lender, the borrower does not have to modify and payoff their construction loan with the same lender they did their Construction Loan with. In this case, the borrower will have been through two-closings – one closing on the construction loan and the second closing on their final permanent mortgage.
With a two-time close loan structure, borrowers get the benefit of shopping for the best terms on their construction financing without having to commit to terms with their construction mortgage lender upfront. One notable drawback of a two-close transaction for borrowers is they must pay closing costs twice, however some find that their closing costs balance out with savings from shopping their construction loan rate.
Purchase vs. Refinance C2P Transactions
As our general rule, Enact MI defers to GSE guidelines when determining whether the C2P is a purchase or a refinance. Here are some guidelines we would follow:
Purchase
If the borrower does not own the land prior to the closing of the construction, we would treat this as a purchase transaction.
To calculate the LTV, you'll take the lesser of:

Acquisition Cost (purchase price of the land plus the construction cost contract) OR
Appraised Value as completed
Refinance C2P transaction
In the case of a refinance transaction, the borrower is the owner of the land prior to the construction closing
To calculate the LTV in this scenario, you'll simply use the appraised value as completed
Activation of Mortgage Insurance
You have a couple of options on when you can activate the Mortgage Insurance on our C2P loans to keep in mind:
MI can be activated at the time of the initial construction loan closing, prior to the completion of the construction. Enact must be notified of any changes to the loan terms  (see section 5.2 in Enact's underwriting guidelines)
Generally, and for most customers, the MI is activated after the property is 100% complete
The commitment term when approved will be for a 15 month term
Hopefully this provides you with a basic understanding of C2P guidelines, how you can leverage your C2P business, and how we here at Enact MI can help you drive more C2P loan business.
Want even more information?
If you need more help, please feel free to reach out to the Enact Regional Underwriting Team at 800-444-5664 Option 2. For more information on C2P loans, you can find our most up-to-date guidelines on our website here.
Important note: Loans requiring an exception to Enact's published guidelines must be submitted for an Enact underwrite.
Source: Amy Hopkins is a Regional Underwriting Manager and has been with Enact for 18 years. She brings a wealth of knowledge as an expert in the mortgage industry with over 38 years of experience. Amy is a subject matter expert for Construction-to-Permanent and Renovation loan transactions and specializes in all things mortgage.
Never miss a post by subscribing to the Enact MI Blog! We'll send you our most up-to-date topics right into your inbox.
https://blog.enactmi.com/wp-content/uploads/2020/07/01382.Blog_.Header.AskRU_.Enact_.V5.0521.jpg
360
706
Enact
https://blog.enactmi.com/wp-content/uploads/2022/05/Enact_logo_Reg_0522.png
Enact
2023-02-02 10:12:32
2023-02-02 17:24:02
Ask an RU: Understanding Construction-to-Permanent (C2P) Loans