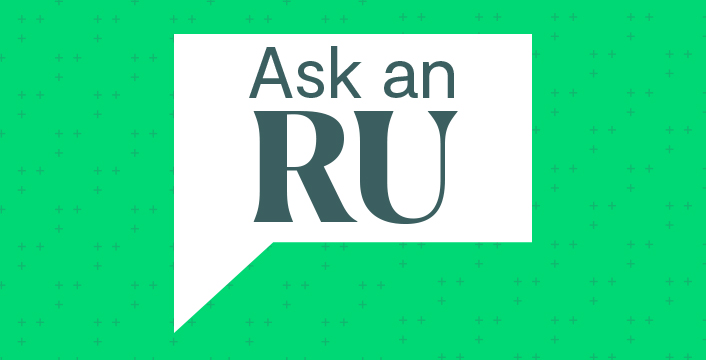 Ask an RU: Tips to Submit Quality Loan Originations
We're all human… and humans will make errors on occasion. So we're highlighting some of the common underwriting errors that we see and providing you with tips to help you avoid them. We're sharing our reminders, spotlighting error trends we see, and suggesting ways to improve quality before submitting a loan.
Underwriting Reminders:
Every loan is unique — be sure to document your thought process and show your work
Always follow prudent underwriting standards
All applicable guidelines should be followed — GSE, Lender, Investor and MI
Guidelines show minimum requirements — ask for more if needed
Make sure the loan meets all applicable legal/regulatory requirements
Loan must show a two-year employment and residency history
Ensure information is consistent throughout the file
Review for red flags and obtain any documentation to support approval. Document rationale by explaining how you got comfortable with approving the loan.
Of course, it's easier said than done. As mortgage pros, we take in a lot of information every day and sometimes need to remind ourselves about the details the go into our work. Document those details or create a checklist to follow as you work. Sometimes, we humans can avoid common errors just by having a standardized routine and documenting our work as we go. And it may just help you produce accurate and timely reviews.
Watch for Common Error Trends:
Income concerns

Incorrect income calculation (not self-employed)
Borrower is not employed at time of closing
Missing VVOE
Missing relocation information

Asset concerns

Source of funds is not properly documented for large deposits
Insufficient funds for closing and/or reserves

Program related concerns

Occupancy misrepresentation

Credit concerns

Verification of the monthly housing payment of property other than subject was not documented
Obligations were miscalculated/ debt excluded affected ratios
At Enact, our underwriters are happy to assist you throughout the underwriting process. We value the partnerships that we're able to build with our customers and understand the importance of continuous improvement and underwriting education. Our team's goal is ensure you have the tools and training you need to do your job.
Would you like to become an industry expert? Our training resources can help you boost your industry expertise, benefit your bottom line, and serve your customers even better. From mortgage industry and GSE updates, to hot topics like home affordability, to technical AUS training and professional development, there's something for every skill level and role.
Please take advantage of all our Training Resources and don't hesitate to contact one of our Regional Underwriters should you need any assistance with your underwriting questions.
Want even more information? 
Enact's Risk Quality Assurance team publishes a quarterly MI Decision Tips report to help underwriters and/or processors submit quality originations. Each quarter, you can use this report to discover the most frequently made MI decision errors and learn how to avoid them. You'll find excerpts from the associated underwriting guidelines along with corrective actions for each, including relevant examples.
Important note: Loans requiring an exception to Enact's published guidelines must be submitted for an Enact underwrite. 
Source: Natalie Stokes is a Regional Underwriting Manager for Enact, with over 22 years of underwriting experience.
Never miss a post by subscribing to the Enact MI Blog! We'll send you our most up-to-date topics right into your inbox.
https://blog.enactmi.com/wp-content/uploads/2020/07/01382.Blog_.Header.AskRU_.Enact_.V2.0521.jpg
360
706
Enact
https://blog.enactmi.com/wp-content/uploads/2022/05/Enact_logo_Reg_0522.png
Enact
2022-08-24 19:22:23
2022-08-30 12:50:01
Ask an RU: Tips to Submit Quality Loan Originations