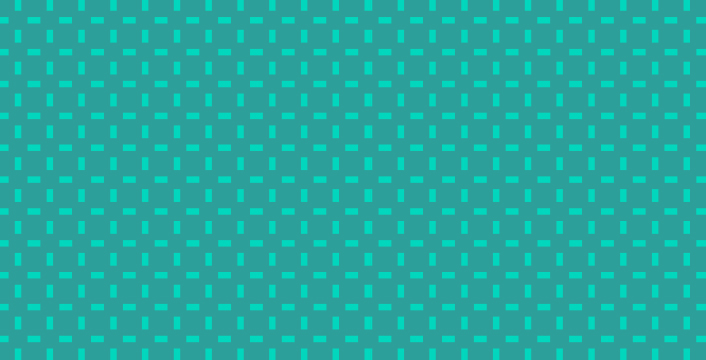 Contract Underwriting: How our Services can Seamlessly Adapt to Help You Meet your Business Needs
As we face the challenges of today's mortgage marketplace, now more than ever, it's important for us to help meet you where you are. Business needs evolve but what won't change is an emphasis on quality underwriting.
We can help you as your business scales or if you face fluctuations in loan volume – navigating the demands of the mortgage industry doesn't have to be in a vacuum. Let's dive into how contract underwriting may be a valuable resource for your team, as well as top tips for contract underwriting.
What is contract underwriting services?
Contract underwriting is a way for our lenders to integrate with a dedicated and experienced underwriting team, like ours at Enact, to receive quality underwriting that is tailored to the needs of your business. It's especially useful for a team who needs extra underwriting support and expertise who are growing very quickly. On the other hand, if they are experiencing fluctuations in loan volume and need to stick to a budget, contract underwriting may help alleviate some of those concerns. Flexibility and adaptability are crucial to successfully implementing contract underwriting services.
For us, our underwriters are highly seasoned professionals with local and regional market expertise. With a Contract Services Underwriting Agreement, we can underwrite your loans to GSE/investor or Portfolio guidelines – with or without MI. Our competitive, fee-based service is available within your platform or ours.
Why should my business consider these services?
When you're buried in the thick of the mortgage process and need to spend most of your time ensuring everything is in top shape for your borrowers, some things may still slip through the cracks. It doesn't have to be that way! To give you more time to dedicate to your borrowers as they navigate the homebuying journey, consider how contract underwriting services may help you and your team.
Not only is this time saved, it's also a way to help you streamline your expenses, scale your business, and add an extra layer of security to the underwriting portion of the mortgage process. That means you can spend more time aiding more borrowers in your pipeline and expedite the process for all parties involved. And, you'll feel confident that you and your borrowers are getting quick turn times and effective service.
Check out the service offerings that our contract underwriting provides:
Recourse protection from material errors on loans that we insure
Competitive fee-based or per-diem underwriting in your platform or ours
Best-in-class customer experience
Underwriting to your agency/investor/portfolio guidelines
Underwriting consistency and common sense conditions
Fast and secure online delivery
Flexibility to customize solutions based on your needs
Help with your questions through our ActionCenter®
Ability to view pipeline and loan status 24/7
Security and quality are important to everyone in the industry! That's why we prioritize these services to help you help your borrowers get the best experience possible. Contract underwriting may be an effective tactic to include in your 2024 business plan – contact an Enact Sales Representative today to learn more!
How can this help my borrowers?
In this industry, we are conscious of homebuyers' needs and ensuring those needs are met are paramount to a lender's success. But in today's mortgage marketplace, navigating the many affordability concerns and roadblocks due to high interest rates requires a lot of grit and smart business planning. This doesn't happen in a vacuum. When our customers are facing these challenges, it's important to consider every option you can for the sake of your business, and subsequently your prospective borrowers. They need your time and dedication now more than ever.
When you have more time and recourse protection due to contract underwriting services, that allows for more time to help educate borrowers, provide resources and tools, and build relationships that can help build your sales pipeline. You don't have to do it all or have to sacrifice your budget! You can use a service like this to help your business grow. And, you'll get the support to effectively maneuver the obstacles many face in the mortgage industry.
Top tips for contract underwriting
Speed, accuracy, and adaptability are so important to ensure quality underwriting and getting your borrowers to close on their loan on time. If your business contract underwrites with us, submitting a complete file can help you close faster.
We have a tip sheet that covers common scenarios for Prior-to-Close conditions on loans we've underwritten and how to avoid those PTCs on your mortgage loan files. Find tips on earnest money deposits, gift fund documentation, and tax transcript overlays here.
Let our team be part of your team today – check out our contract underwriting services page for more information!
More ways we can help
Always in demand, but with the flexibility to seamlessly adapt to your specific business's needs, it's worth considering that contract underwriting may be a good addition to your team. Be sure to also get information about our underwriting guidelines and timely underwriting tips.
We offer many resources on our website to help you gain new skills and identify tools to better educate and work with your borrowers. And, since going the extra mile comes naturally for us, we also provide insightful training resources to help you continue to stay sharp in the industry.
Be sure to make the most of your MI experience too. If you need some extra insight, you can always contact your Enact Sales Rep for more info. They'll be happy to help you meet your business needs, answer questions, and point you in the right direction.
Never miss a post by subscribing to the Enact MI Blog! We'll send you our most up-to-date topics right into your inbox.
https://blog.enactmi.com/wp-content/uploads/2020/07/01382.Blog_.Header.Enact_.V4.0521.jpg
360
706
Enact
https://blog.enactmi.com/wp-content/uploads/2022/05/Enact_logo_Reg_0522.png
Enact
2023-11-16 14:03:57
2023-11-16 14:53:28
Contract Underwriting: How our Services can Seamlessly Adapt to Help You Meet your Business Needs