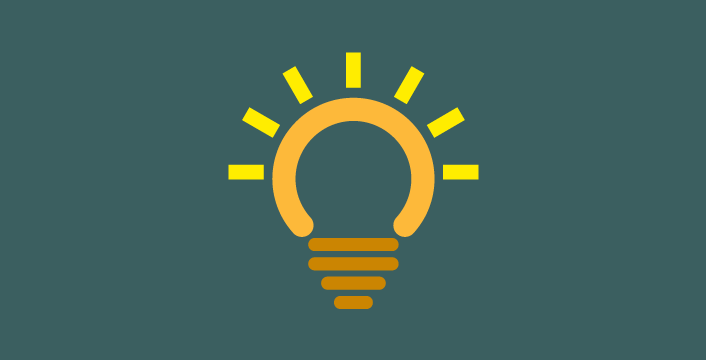 [New Loan Officer Series] Tracking the Market
The mortgage industry has its own language which, to beginners, can lead to some confusion. Before you jump head-first into trying to figure out what's going on in the mortgage industry, you should have the basics down pat. Apart from training or reading an acronyms cheat sheet, signing up for publications that are involved in tracking the market can help you learn more terminology and learn it in context.
Here are some great resources to start with (beyond this handbook) to help you master the basics:
Webinar: Mortgage Acronyms for Beginners – provides in-depth descriptions of industry acronyms
New to Industry Webinar Series – Enact's in-depth curriculum for those starting out in mortgage
Why Keep Up with Industry Happenings?
Two things are certain:
The better you understand the industry and your environment, the better you will be at your job.
The industry and environment are always changing.
To stay on top of the ever-evolving mortgage industry, you need a structured way to obtain and process those updates. Below is a list of websites, blogs, and email newsletters we recommend to help in this endeavor.
Robchrisman.com
Rob Chrisman's Daily News and Commentary is a well-respected and extensively distributed mortgage newsletter that is published 6 days a week for free. Subscribe to his newsletter at robchrisman.com.
Econ70.com
Dr. Elliot Eisenberg is an economist that will send you his newsletter for free, Monday – Friday, that informs you as to what happened in the economy today – in 70 words or less. Subscribe to his newsletter at econ70.com.
Enact MI's Blog
Enact Mortgage Insurance publishes an informative and interesting blog on topics ranging from a Quarterly First Time Homebuyer Report to Origination Trends and Tips. Subscribe to receive weekly updates here.
MBA.org
The Mortgage Bankers Association has a plethora of information on their website. While you must pay for certain reports, there is a lot of free information, charts, and reports on the site. Pay attention to the News, Research and Resources tabs. mba.org
Bankrate.com
While Bankrate.com is a consumer finance company, they do publish a Daily National Rate chart which allows you to see rate trends. Bankrate.com
BLS.gov/lau
The U.S. Bureau of Labor and Statistics produces all types of data regarding labor. Pay attention to the unemployment numbers which are provided on a state by state basis. bls.gov/lau/
FHFA.gov
FHFA.gov publishes the House Price Index which allows you to track how home prices are changing throughout the country. FHFA.gov
Fanniemae.com
Fanniemae.com provides useful information throughout the entire site, but https://singlefamily.fanniemae.com/ will contain the most pertinent information for residential mortgage loan officers.
Freddiemac.com
Freddiemac.com provides useful information throughout the entire site, but https://sf.freddiemac.com/ will contain the most pertinent information for residential mortgage loan officers.
Homefacts.com
Get data and statistics on any city, county or zip code regarding population, demographics, schools, crime rates, mortgage payments, and more at homefacts.com.
Something to keep in mind is a lot of these websites offer to send you a daily or weekly email with fresh information on the industry. You don't need to (and shouldn't) sign up for all those alerts because you'll ultimately end up with a stuffed inbox that'll overwhelm you.
We recommend subscribing to 1-2 of these publications to receive their emails to start, that way the volume and information is manageable. As a best practice, we also recommend blocking off 15-20 minutes early in the morning to review these emails so you can get through them in a distraction-free environment to quickly absorb the knowledge.
Next Lesson: Discussing Rate with Customers
https://blog.enactmi.com/wp-content/uploads/2021/06/01399.Blog_.Header.NewLO_.V2.0621.png
360
706
Enact
https://blog.enactmi.com/wp-content/uploads/2022/05/Enact_logo_Reg_0522.png
Enact
2021-02-24 16:21:50
2022-07-15 10:09:45
[New Loan Officer Series] Tracking the Market