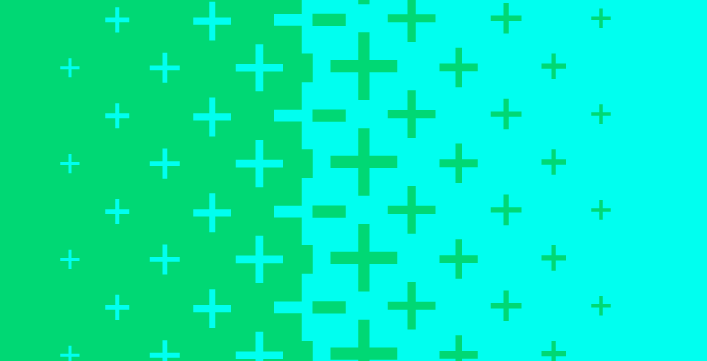 Blast Off With Technology
New data technologies, including artificial intelligence, can improve and streamline mortgage underwriting
To be competitive in today's mortgage world, great technology is no longer a "nice-to-have" luxury, but rather an essential requirement for supporting both long-standing clients and younger, millennial borrowers who demand up-to-date capabilities and services. The push toward mobile platforms has grown pronounced in recent years, and demand for connectivity has surged.
Efficiencies in how we communicate with each other and our devices is another luxury that has now been standardized. With ongoing technological advancements, it is now possible to meet these demands to a degree previously thought unrealistic. And with the advent of technologies such as artificial intelligence, the opportunities presented are limitless for companies seeking to innovate.
Today's innovations increasingly produce cross-platform synergies that streamline operations and cut down on an organization's procedural supply chain. In particular, artificial intelligence (AI) in underwriting technology is a critical component to delivering a strong customer experience in the mortgage industry. A powerful underwriting system creates procedural efficiencies while maintaining the highest level of accuracy.
These factors can greatly reduce underwriting cycle times without losing the desired quality and provide customers better and timely visibility into the status of their loans. Presented with the offer of improved quality and quicker decisions, customers cannot be anything but pleased.
To reach the next level of customer experience will require many new processes and technological capabilities. For underwriting technology specifically, these include:
Intelligent document ingestion — the ability to deliver high-speed, automatic document classification, data extraction and the routing of documents based on priority and criticality;
Workflow and automated loan routing — the automation of routing loans through underwriting workflows, which ensures both process efficiency and accuracy;
Performance management — the utilization of real-time key performance indicators (KPIs), as well as enhanced operation metrics and reporting dashboards provides better insights, which improves customer experience;
Loan-level customer notifications — providing real-time loan status and notification to customers through various media, and according to borrower's preferences and needs, improves communication and customer satisfaction;
Rich and responsive user interface — allowing customers to use any device or browser to access company platforms while maintaining the same experience is a must in the information age;
Predictive analytics — leveraging the use of "big data" allows companies to make smarter and quicker decisions;
Compliance and risk management — real-time utilization of analytical models combined with AI technology can ensure accurate and consistent application of compliance and risk policies and guidelines; and
Rules-based programming —AI applications can automatically consume and analyze data, predict outcomes and suggest appropriate next steps, enabling autonomous — where appropriate — and consistent decision making.
The advent of AI
AI has been present in the financial sector for well over two decades. With the evolution of big data — data sets that are so large or complex that traditional data- processing applications are inadequate — there are new avenues of opportunity, however. We can now combine highly granular data with machine learning to develop more efficient and accurate systems that store and manipulate knowledge according to programmed rules.
"To reach the next level of customer experience will require
many new processes and technological capabilities."
Rules-based AI systems can only work with what they know, however. Enhanced machine learning, where computers can pick up certain processes without being programmed for them, allows for improved development and application of systems that present great opportunities for enhanced synergies.
The ability of computers to continuously learn and make quick decisions through the constant observation of ever-changing data is propelling the advancement of technologies such as the self-driving car and the evolution of the drone industry. AI technology also is being used in consumer products that interpret natural languages, like Amazon's Alexa.
Rules-based AI systems take the efficiency of veteran rules-based engines to the next level. Whereas historical rules engines were only capable of returning a programmed response or taking the appropriate action according to the input entered, rules-based AI systems can deliver the programmed response or action and, where applicable, the corrective actions needed to produce a more favorable response.
Underwriting benefits
For mortgage underwriting, this might mean that in the future an automated underwriting system (AUS), could, without human assistance, render decisions and prescribe any steps needed to convert a coverage declination or hold into an approval.
Looking ahead, these new rules-based AI systems also will allow for a deeper understanding of individual loans, quickly highlighting areas of concern while also providing mitigation paths for the underwriter. As a result, companies will be able to offer quicker, more accurate evaluations of loan credit, collateral and overall quality.
You also will see enhanced flexibility with guidelines, improved quality of the underwriting process through increased consistency and standardization, better performance, and refined capabilities for tracking and monitoring. For any of these benefits individually, the potential to a company is significant. Combined, the possibilities are substantial.
In particular, the opportunity to improve decisionmaking standardization is critical due to the need to weigh risk appropriately and stay current with federal regulatory compliance. By design, a rules-based system will apply the same rules without fail. By nature, humans are not capable of this same consistency.
In that context, using an underwriting system reliant on a rules-based AI is an exciting thought for those in the industry and one that could completely change the game. The ability to improve accuracy and increase consistency in decisionmaking, while also drastically cutting decisionmaking time, could have a sizable impact on the industry.
Industry impact
Rules-based AI technology and its application can become a much-needed disruption to the mortgage industry, much like the technologies associated with companies like Netflix and Uber disrupted their respective industries.
"With the right implementation and framework, AI could finally change an industry that has historically been slow to shift."
With the right implementation and framework, AI could finally change an industry that has historically been slow to shift, even when its members recognize the need to change. According to a 2016 survey of housing executives at the Mortgage Bankers Association's National Secondary Market Conference & Expo this past May, 49 percent of respondents said technology in the mortgage industry was currently subpar.
Although the mortgage industry has made strides in the years since the housing crisis, those changes have been slow. Despite this slow, industrywide pace, companies looking to maintain their competitive edge no longer have the leeway to delay their pursuit of innovation. Companies across various business sectors are improving their ability to provide instant gratification to their customers.
Furthermore, this transformation has engulfed the manner in which customers provide feedback and the ways they expect to interact with businesses when they run into product-related problems. In the information age, it is now necessary for companies to satisfy the demands of millennials and older customers alike who have come to expect faster service as an option.
• • •
The mortgage industry is not exempt from these technology expectations. The borrowers of today are hungry for instant verification and faster underwriting. In this regard, the advent of rules-based AI systems may provide the right vehicle that the mortgage industry can ride to a bright new future.
This article originally appeared in Scotsman Guide.
https://blog.enactmi.com/wp-content/uploads/2021/06/01389.Blog_.Header.Enact_.03.png
361
707
George Reichert
https://blog.enactmi.com/wp-content/uploads/2022/05/Enact_logo_Reg_0522.png
George Reichert
2017-03-29 19:33:17
2021-06-23 17:22:01
Blast Off With Technology