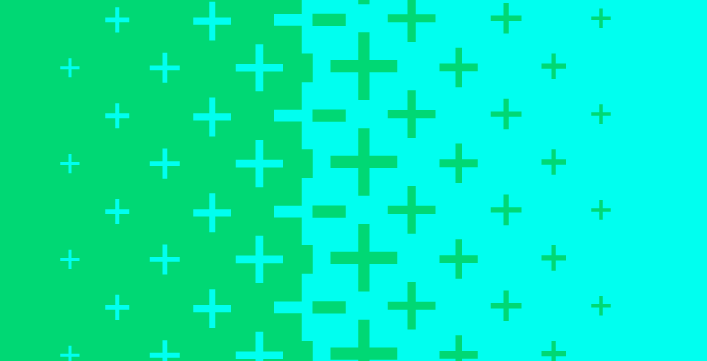 Creating a "Frictionless" Customer Experience: How to Build Better Solutions for Your Business
Technology and partnerships are imperative to building a successful customer experience that's centered around each customer's unique needs. However, businesses must first understand and fully consider the needs and wants of their customers. In our case, we consider not only our customers, but the borrowers they serve daily, too. That's why we have an obligation to optimize the customer experience to give customers more time to build better solutions for their business. Our Chief Customer Experience Officer, Neenu Kainth, dives into the importance of this effort and how Enact is taking the initiative to create a "frictionless" customer experience for all of our customers.
The importance of customer service
Customer service is paramount to cultivating a successful business – relationship building should be a top priority, but the approach to optimizing this comes in many forms. Communication, process mapping, creating roadmaps, and SWOT analyses are just a few examples of strategies you can use to work on improving your customer service skills. It first starts with how you approach meeting your business goals, like using tools and resources you have at your disposal. More than that though, we live in an age that centers on using technology to automate and optimize this effort, thus creating a seamless customer experience when the right tech is used to boost relationship building and help customers find the solutions for their needs.
In recent years, the pursuit of including better and more effective tech has had a resounding impact on the mortgage industry. As technology improves and consumer expectations rise, industry leaders and disruptors are moving rapidly to digitize both customer-facing and back-office processes – to put it simply, mortgages have been going digital for a while. The mortgage process is a long one for all parties involved, so the goal to make this experience as easy, quick, and cost effective as possible is crucial to help customers grow their business. So, what does that mean for the industry and specifically how we, in the mortgage insurance space, plan for this focus on automation and digitization?
Using technology at Enact to boost partnerships
It's not enough to have the goal to use tech to help meet customer needs, you also have to have an action plan and invest the time and capital to really make this initiative sing. At Enact, we're doing just that. Even for us, as a newly publicly traded company, we're growing as our customers grow and addressing the demands of the market and industry as needs change and evolve. Forward-thinking and diligence pair well with the investment of using tech to create more efficient customer interactions. It's not only good business… it's the right move when you consider the role that our customers play in the lives of their borrowers. And in turn, we consider the borrower impact into much of what we produce and how we serve our customers.
We have many products and services to offer, but we've used technology and our deep business expertise to create these resources with our customers in mind. Innovating and digitizing the way we do business requires a holistic approach to building the customer journey. That requires us to consider every step of their experience with us, thinking of the borrower first, and then all the way to the ordering of the MI. We tease out key moments and seek to take out all the bumps of the customer's user journey to make the experience as seamless as possible. Doing so creates a faster and more flexible experience for our customers, based on optimized data collection and connections we've made to make informed decisions. With our borrower-focused technological advancements in mind, we're enabling more responsible homeownership for borrowers.
Our approach to meeting our customers' needs
We take our customers' needs into consideration every time we strategize, plan, and execute any of our initiatives as a business. After all, our mission is to help our customers get more borrowers into homes and keep them there. That starts with our valued relationships and the hard work our customers produce for their borrowers every day. We're grateful to be part of our customers' teams thanks to the partnerships we've created and the utilization of technology to optimize and streamline the customer experience. Saving time and money, we're opening the opportunity for our customers to build better business solutions by helping meet their unique needs. And the inspiration to continue to evolve and innovate for our customers keeps us motivated and excited for what's next.
Don't underestimate the benefit of fostering a uniquely catered customer experience! Our Chief Customer Experience Officer, Neenu Kainth, discusses more about how Enact is helping create more solutions and resources to tackle customer problems and proactively anticipate needs.
Hear from Neenu directly by watching her interview with Nasdaq on creating a "frictionless" customer experience: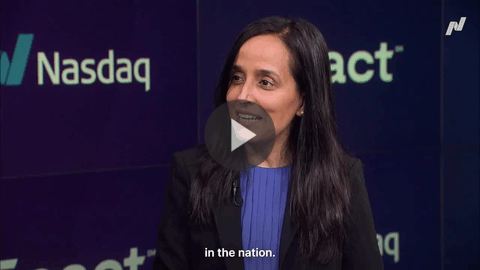 More ways we can help
We offer many resources on our website to help you gain new skills and identify tools to better educate and work with your borrowers. And, since going the extra mile comes naturally for us, we also provide insightful training resources to help you continue to stay sharp in the industry.
Be sure to make the most of your MI experience too. If you need some extra insight, you can always contact your Enact Sales Rep for more info. They'll be happy to help you meet your business needs, answer questions, and point you in the right direction.
Never miss a post by subscribing to the Enact MI Blog! We'll send you our most up-to-date topics right into your inbox.
https://blog.enactmi.com/wp-content/uploads/2021/06/01389.Blog_.Header.Enact_.03.png
361
707
Enact
https://blog.enactmi.com/wp-content/uploads/2022/05/Enact_logo_Reg_0522.png
Enact
2023-09-29 16:20:53
2023-10-02 10:25:11
Creating a "Frictionless" Customer Experience: How to Build Better Solutions for Your Business