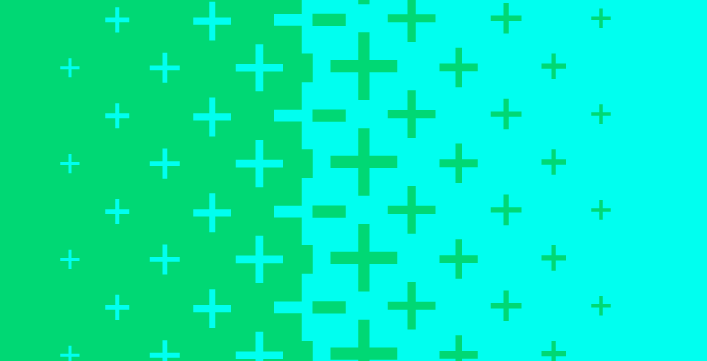 Lender Technology: Create a Better Borrower Experience Today for Better Results Tomorrow
It's the year 2025 and memories of 2020 are thankfully fading into stories told over dinner. Loan officer meetings have started to focus on reaching out to borrowers who bought houses in 2020 and may now be in the market for a larger place, refinance to remodel and/or have family members now emerging and ready to purchase on their own.
The question is: why will your borrower come back to you? What did you do that was so memorable they can't imagine working with or recommending anyone else?
The bad news is we can't go back in time and change someone's experience. The good news is it really is 2020 and you can make that fantastic borrower experience happen today so your borrowers will be knocking on your door in 2025.
How might you ask? Great question! Let's look at some ideas.
Question 1: What's your statement about how you feel about mortgage technology?
A key component to success for any industry lies in the reliability of a company's technology. And when you're in an individualized, consumer-facing business like mortgage, you have to meet a baseline customer expectation with your tech stack. After all, borrowers today have their technology expectations set by companies like Netflix, Amazon, and AirBNB.
Below, we've broken out tips for technology users based on where you are in your technology adoption phase.
"I love tech and see all the benefits."
To my tech-loving loan officers– keep embracing all that tech while being careful not to overwhelm your borrower with too many apps, links, and ideas. The home financing process can be overwhelming even for those of us that are in the industry so be kind to your borrowers and send them what they need, not everything in your sales wallet.
"I know technology can help me, but I don't know where to start."
To my fence sitting loan officers – pick a tool and give it a whirl. Are you already using software for your borrower to apply? Encourage them to take the next step and pull in their assets from the app so they don't have to send in all the bank statements.
Another idea is to give texting a try if you are an avid phone call/voicemail person. You might like it and learn from it.
You might discover that most importantly, your borrowers are impressed that you are making the mundane part of the process easier so you're more available to answer their complex questions rather than chase down documents.
"I avoid using any new technology in my job unless I absolutely have to."
To my avoiders – no judgement! We all have things we don't enjoy, and technology happens to be yours. I get it. There are days I want to toss my laptop, tablet, and two phones out my study window to have a break from screens. There are other days that a friendly phone call feels so much better than email or texting.
The fact is we just don't have time to do things like we once did. Expectations are for faster and easier, everywhere, all the time. So, what do you do? Try one thing one time. Only one.
For example, if your company has an on-line application portal, take five minutes to look at your internal training materials before you talk with your next borrower. Then write an email that has the link in it and just let it sit there. When your next borrower shows up, ask them if they would like to enter all the information online. The first borrower that says yes will get that email you wrote and saved. Once they are done, ask them how it went – do they have questions? Is this their first mortgage application? If not, was this easier? Would they do it again?
Leverage mortgage tech for a more personalized borrower experience
As you can see, the goal behind many of these questions and statements has been about freeing up your time so you can spend more time on complex questions. When you let your technology systems do the heavy lifting, you suddenly have more time to create a personal and caring environment for your borrowers.
Now that we're through with Question 1, you may be wondering, what is Question 2? Check back to the blog (or subscribe to make sure you see the next post) soon for that answer.
For now, let me know what you think about mortgage technology – where does it help vs. hinder you? Can you see the benefits or still need convincing? Comment below and I'll take these into consideration for my next post.
Don't miss the next post on leveraging technology by subscribing to the Enact MI Blog today!
https://blog.enactmi.com/wp-content/uploads/2021/06/01389.Blog_.Header.Enact_.03.png
361
707
Cheryl Wiebe
https://blog.enactmi.com/wp-content/uploads/2022/05/Enact_logo_Reg_0522.png
Cheryl Wiebe
2020-09-30 16:25:55
2021-06-23 11:17:20
Lender Technology: Create a Better Borrower Experience Today for Better Results Tomorrow