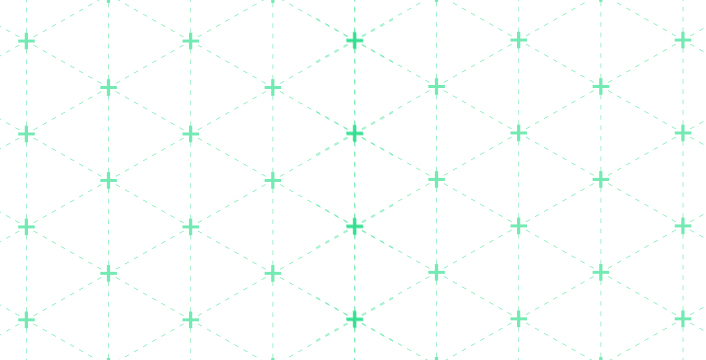 The Training Conundrum – Classroom or Online?
The one constant in the mortgage industry is change and change requires education and preparation throughout each organization. As players in the industry shift toward remote workers, flex hours and 24-hour work cycles, education and preparation become much more of a challenge.
Mortgage customers require a wide range of assistance and have unique needs and communication preferences. As more borrowers seek a digital application option with an immediate response expectation, like a live chat feature, the industry must become more tech savvy. However, according to the National Association of Realtors® 2018 Profile of Home Buyers and Sellers in 2017 the typical buyer was 46 years old. A 46-year-old buying a home versus a baby boomer downsizing to their third or fourth home versus the future millennial borrower all represent opportunities and challenges alike.
These same opportunities and challenges mirror within your organization. Training and education are required throughout the organization and include topics such as: Federal Regulations, Company Policies, New Employee Onboarding, Investor Product and Guidelines, Technology (Automated Underwriting Systems, Loan Origination Systems, Website), Sales, Process Redesign, and Soft Skills (Telephone, Customer Service). How to best satisfy the training needs of your staff while exceeding the expectations of customers in a compliant environment may be the current question in your mind.
Initially, you may think that on-line solutions are the way to go. There are many web-based platforms to host meetings and webinars and several computer-based training (CBT) software vendors to offer content. The pros for offering on-line training are typically identified as:
Decrease in cost
Ease of convenience
Speed
Calculating cost can be tricky. What is rarely factored into the cost analysis is productivity. A pro to on-line training is that it is self-paced, which allows the learner to access the training on demand when it works best for their schedule and to review as slowly and as many times as needed. This however requires self-discipline and creates space for many distractions that are known to wreak havoc on productivity. The time to complete the training must be factored into the employees work hours and schedule. The use of technology also can make folks anxious and that can negatively impact success. A Loan Officer with 25 years of experience is less likely to embrace a CBT module than a recent college graduate that is working on the Disclose Desk.
Another dilemma in the equation is whether the content is internally developed or provided by a third party. If the plan is to develop the content internally that can be counterintuitive if there is need for a speedy delivery. Not only do you need to have a subject matter expert (SME), you'll also need a creative developer, reviewer and delivery platform. If you use a third party's content, you'll need to consider if it needs any customization, plus you'd still need a delivery platform. Even when selecting a training solution offered by a vendor that includes content and a delivery option you still may encounter access obstacles such as restricted websites and inability to load required software. All these considerations must be vetted through your organization specifically your compliance and IT departments.
Beyond these logistical challenges, the big question isn't whether someone completed the training—it is whether there was a learning experience. In some cases, there is very little interaction and no assessment to determine if there was any benefit to the participant or the business. Even though the training may be convenient it has to prove consequential.
Speed can be a determinant all on its own. Based on how crucial the information is and the need to disseminate it immediately on-line may be the only option, but reinforcement in a face-to-face environment may be required.
Alternatively, when you are considering the pros of delivering classroom training, they are most easily recognized as:
Multiple learning supports
Personal interaction with instructor and peers
Everyone learns differently so having multiple learning supports such as a verbal instruction supported by visual reinforcement (PowerPoint, video, paper handouts) can increase success. Depending on the audience and their specific role it can be beneficial to have everyone hear the same message at the same time. I am a huge fan of assessments as they can be used to prove to the participant that there is a learning gap or need and to prove and/or be confident that the learning occurred. However, a task, activity or case study used in a classroom-style training requires engagement on the participants behalf and can offer an opportunity to exhibit their knowledge or skill in a safe environment.
The Loan Officer and the Operations team will have different questions and will benefit from listening to each other and sharing their perceptions and experiences. It also will send a message that this topic was important enough that the entire organization is represented, better known as "they made everyone attend." An adult learner has a more personal consideration and approach to learning that begins with, "How does this help me?" Creating a shared vision of the entire organization's plans and goals will assist the employee in feeling like a true stakeholder.
Across both online and in-person training approaches,  another consideration must be made – are you trying to change behavior or learn a task or guideline? Not all training can be delivered online nor is it financially feasible to always have in-person training. In some cases, it may be a combination of different learning elements. Identifying which, if any, subject topics or tasks have limitations and deadlines is vital to success.
You could give someone a reading assignment and require that they attend several specific webinars and call into a webcast, but there's more to training than what meets the eye. For example, if a person's task is to learn how to ride a bike, they'd need a bike, a location to attempt to ride, the physical ability to ride, and time to learn and practice. Even then they also would need to understand the rules of the road and conquer any fears before hitting the pavement. The same holds true for learning.
Once the tools have been provided, the organization really needs to get behind the employees to ensure the success of the training. Essentially, that means there has to be time and opportunities that will allow implementation of that training, continued development and support to build upon each training, and relief from some daily tasks and expectations to follow through on the training. This shouldn't be a practice of checking boxes or taking webinars for the purpose of taking webinars. Once the information has been provided, take the time to revisit it with your team, encourage their use of the new information, and give your employees time to implement what they've learned thereby increasing their understanding and ability to apply it within their daily roles.
As you work to create your education agenda there are other audiences that you may want to consider and those are your current customers and potential future borrowers. When a consumer embarks on the journey of home ownership it is typically accompanied with the largest financial transaction in their lifetime, a mortgage loan. And for that, they are looking for guidance as well. You have an opportunity to create some excitement around the concept of first-time home ownership, the dream of owning a vacation property or even the opportunity of creating a real estate portfolio. They will be looking for advice, product information and cost analysis in each of these types of transactions so training can not only help prepare employees to help assist them, but it also will build a relationship with that consumer before a purchase is made.
There is no one perfect solution, but training is inevitable as the industry continues to change over time. Learning is an evolving process and involves a commitment of both time and money, but the investment is worth it. Spend some time looking at your gaps and create a training plan that makes sense for your organization and employees. This way, everyone has a clear understanding of what the needs are, where they're headed and what they need to do to be successful.
This article was originally featured in National Mortgage Professional. 
Subscribe to our blog to get posts delivered to your inbox each week!
https://blog.enactmi.com/wp-content/uploads/2020/07/01382.Blog_.Header.Enact_.V6.0521.jpg
360
706
Mary Kay Scully
https://blog.enactmi.com/wp-content/uploads/2022/05/Enact_logo_Reg_0522.png
Mary Kay Scully
2019-09-19 09:35:05
2021-10-13 16:24:30
The Training Conundrum – Classroom or Online?