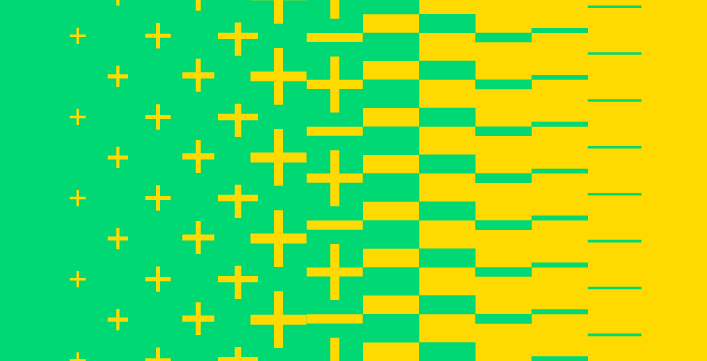 Knowing Key Homebuying Trends: 2019 NAR Report Review
How well do you stay up to date on key homebuying trends like how homebuyers are utilizing online resources and their reasoning for choosing a new home over a previously owned one?
Knowing these types of key homebuying trends can help you create new marketing messages to attract new leads to fill your lead pipeline.
Luckily, there are many resources available online that can help you understand these trends like the 2019 Profile of Homebuyers and Sellers from the National Association of REALTORS®. In this post, we'll discuss the findings of the NAR report and cover three main topic areas – how buyers are searching for homes, what they're looking for, and how they're financing.
How Buyers Are Searching for Homes
Perhaps one of the most important key homebuying trends is that the process starts online. More frequently, homebuyers are turning to websites like Zillow and Redfin to see what kind of inventory is available. They're also trying to understand more of the homebuying process online.
When it comes to this trend, 44% of buyers start their home search online, while the second largest group start the homebuying process by contacting a real estate agent (16%). Beginning the home search online is clearly working for these buyers, too, as 52% of homebuyers find their home online.
While you might think that performing their search online would shorten the process, you'd be mistaken. Starting the search online means buyers can see many more options and don't have to rely solely on their agent to put forth a list of options. Those who look for homes online spend twice the amount of time (10 weeks) and look at twice the number of homes (9) as those who do not conduct their search online.
Another interesting tidbit from the NAR report shows that 87% of buyers find their real estate agent through helpful resources. Further, 93% of buyers say that website content is most helpful in their online search. Website content can include NMLS listings, online advertising, blog posts, videos, and other valuable resources.
What Buyers Are Looking for in a Home
We know how buyers are searching for homes. Now let's discuss what kinds of homes they're actually buying.
Here are some quick stats about the average home purchased in 2019:
Price: $257,000
Type: Single-family detached
Rooms: 3-bedroom, 2 bath
Built: 1990
Overwhelmingly, single-family detached homes were the most popular home purchased (83%) with row or townhomes coming in second (6%).
There was also a significant split between new versus previously owned homes. Thirteen percent of purchases were for new homes while 87% were for previously owned homes. Those who purchased new homes cited the desire to avoid renovations or major issues with an existing home like plumbing or electrical work (39%) while those who purchased previously owned homes felt they were getting a better overall value (33%).
As we've discussed in previous posts, low levels of new construction remains a huge challenge across the country, so it's no surprise such a low percentage of purchases were for new homes.
Some factors that drove buyers' decisions were whether the home was in a good neighborhood (63%), was convenient to work (46%), and was convenient to friends and family (41%).
How Borrowers Are Financing
Once buyers have found their dream homes, they have to go through the steps of going to a lender to become borrowers.
In today's market, 86% of homebuyers need some sort of financing. That number is even higher among first-time homebuyers, 94% of whom got a mortgage by putting a median 6% down. Repeat buyers also needed financing (82%) with a median down payment of 16%.
First-time homebuyers continue to rely on low down payment mortgage options. Learn more in the First-Time Homebuyer Market Report.
So, where did those down payments come from? Sixty percent of buyers reported that their down payments came from savings while 38% reported using proceeds from selling their primary residence.
For 13% of buyers, saving for the down payment was the most challenging part in the homebuying process. Of those buyers, 51% expressed that much of that difficultly came from needing to pay off student loans, followed by credit card debt (45%) and car loans (38%).
Key Homebuying Trends Takeaways
Let's take a step back and discuss what all these key homebuying trends mean.
First, the homebuying process starts online, and that's a trend that won't be going away anytime soon. Buyers are turning to online resources to look at homes, learn more about the homebuying process, and to find their real estate agents. There are opportunities for you as a lender to develop your own content to assist homebuyers with their research process either on your own or in partnership with a real estate pro partner.
Second, new inventory continues to be a challenge as those levels drop to historically low levels. The group of buyers who purchased new likely did so to avoid additional work while another group of buyers felt they were getting better value by purchasing a previously occupied home. We have seen that younger buyers are eager and willing to take on homes that need a little more TLC if it means getting a slightly better price.
Third, low down payment loans are not going anywhere anytime soon. Having a number of low down payment options available for buyers, especially first-timers, and being able to speak to those options will make you sound confident and professional in front of potential borrowers.
Like what you just read? Subscribe to our blog to get posts like this delivered to your inbox each week.
https://blog.enactmi.com/wp-content/uploads/2021/06/01389.Blog_.Header.Enact_.01.png
361
707
Enact
https://blog.enactmi.com/wp-content/uploads/2022/05/Enact_logo_Reg_0522.png
Enact
2019-11-21 11:07:06
2021-10-19 13:13:26
Knowing Key Homebuying Trends: 2019 NAR Report Review