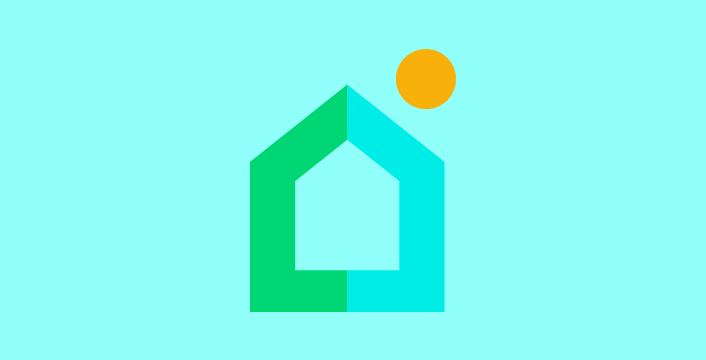 Back to Basics: Understanding Mortgage Technology Connectivity
From automation to artificial intelligence, nearly every industry is being touched by technological advances, including the mortgage industry. And for mortgage and real estate professionals who choose to see mortgage technology as an opportunity, efficiency and productivity are within their grasp.
Mortgage technology is making the industry more efficient. It's also helped real estate agents and lenders become more productive in their roles.
Many software companies have developed products to address the various needs throughout the mortgage process including collecting borrower information, loan underwriting, and secure document signing and storage.
Every company's tech stack is different but there are critical functions each piece of mortgage technology you use serves.
Let's walk through the different systems LOs, processors, and underwriters use as a borrower and mortgage continue through the homebuying process.
Point of Sale (POS) Systems
Point of sale systems in the homebuying journey can seem like unchartered water for loan officers. After all, loan officers don't help the buyer select the home, they just help finance it. As a result, systems that homebuyers use at the beginning of their search can seem irrelevant to you. In reality, they're an untapped source for leads and a way to attract real estate agents and borrowers to your shop.
Home Search
At the beginning of the homebuying journey, the vast majority of homebuyers start their search online. According to a 2017 NAR survey, 95% of buyers spanning all age groups use the internet to find potential homes.
Homebuyers can gauge what kind of home they want, how prices trend for different areas, and features they want in a home using MLSs such as Zillow, Redfin, and Realtor.com.
Mortgage Search
These potential homebuyers will also use online point of sale systems to hunt for the right mortgage product for them. In some cases, they can do this through the MLS (Zillow helps them find lenders in the borrower's area) or other websites that help point them in the right direction for their loan options. Borrowers might also look at Lendingtree.com or Nerdwallet.com during their mortgage search.
What POS Systems Can Do for Lenders
These systems that help borrowers find homes and mortgages also try to collect valuable information about them. This information can range from a simple email to price range to approximate credit scores.
Lenders can use collected MLS data to identify borrowers who are in the market for a new home and advertise to those leads. Putting your information in front of borrowers as they're ramping up their home and mortgage search could put you at the top of their list of people to call.
In your advertisements, explain your value prop, mortgage structure specialties (ex. Home Possible®/HomeReady®), and how you help your target segment (ex. First-time homebuyers).
You can advertise to potential borrowers beyond banner ads. Try sending targeted emails that explain loan programs that fit that particular set of leads' needs. By showing off your experience and knowledge, you'll attract more borrowers to you.
Overall, these first two steps in the homebuying process will help you capture borrower information, offer different mortgage structures, and advertise your value and specific expertise.
Product Pricing Engines (PPEs)
Product pricing engines are another important piece of technology to have as part of the mortgage process.
The primary function of a PPE is to match basic borrower criteria to available mortgage structures. This makes it easier for you to best match your borrowers with a mortgage program that will work for the them without needing to remember details about every single program.
PPEs might be standalone systems or integrated with your POS. When your PPE is standalone, you receive borrower requests and enter that criteria into the PPE yourself. When the PPE is integrated, you'll automatically see matches for your borrowers.
Loan officers can also use PPEs like Optimal Blue® to estimate mortgage insurance costs up front so borrowers are more aware of the total cost of their monthly mortgage payment. Other PPEs include Price My Loan, Marksman, and Compass Analytics.
Loan Origination Software Systems
Fast forward to having a borrower sitting in front of you. They've decided on their preferred loan (thanks to your expertise and PPE) and they're ready to move forward in the mortgage process.
Enter your loan origination system. This bad boy can do it all from originating your borrower's loan to underwriting to closing. It's a powerful piece of software that keeps all your borrower's information in one place. There are some critical functions your LOS serves that will help you be more productive and form better relationships with your borrowers.
Manages the Origination Process Through Closing
We already alluded to this, but we'll say it again. Your LOS manages everything from the time you initially input your borrower's information to the processor gathering all the necessary documents to your underwriter ensuring the loan meets all required guidelines.
Your LOS facilitates multiple people needing to touch the loan and its associated documents. Time stamps note when certain actions were taken and it's easier for everyone to remember what they did in the LOS since everyone works with the same interface. With a better information flow, fewer things are likely to slip through the cracks.
Integrates with Document Management Systems
Every mortgage loan requires that a borrower provide documents that prove their income, assets, debt obligations, and past earnings. Whether in physical or digital form, you still have a lot of documents to keep track of.
Document management systems that integrate with your LOS help you manage the documents your borrower provides by keeping them all in one place. This way, you'll never need to worry about a document getting lost on someone else's desk or computer. Keeping everything in one place means less back and forth with your borrower which can lead to better relationships.
Assures Compliance with All Applicable Guidelines and Regulations
One of the most powerful parts of LOSs is that underwriters can program in decision rules for easy loans to automate more of your pipeline. Underwriters can use technology to create rules for certain credit policies, LTV, DTI, or term and have those rules alert you whenever those limits are exceeded. By automating easy decision loans, you can spend more time on complex decisions that are more high-value for your team. These complex loans, when executed well, can help you improve your relationships with real estate agents that bring you complicated loans.
The decision rules you put in place can also help you stay compliant with your office's guidelines, government mandates, and GSE regulations.
Order 3rd Party Products Through Your LOS
If you originate many loans that require mortgage insurance, you're in luck! All mortgage insurance providers have integrations with most LOSs, meaning you don't have to leave the platform to order mortgage insurance for your borrower. Enact has integrations with the most number of LOSs, making it easier for you to work with us.
You can also order credit reports and appraisals through most LOSs.
Leverage Mortgage Technology for Better Results
There are many reasons to leverage the mortgage technology you have in your arsenal.
Perhaps the most important reason is that mortgage technology compliments the core set of skills that loan officers, loan processors, and underwriters have and utilize every day. By allowing technology to process easy loans that don't require many touch points, you can focus on solving complex loan issues and answering questions for individuals who aren't well-versed in mortgage decisions like first-time homebuyers.
Subscribe to the Enact MI Blog to get blog updates delivered to your inbox!
ge
https://blog.enactmi.com/wp-content/uploads/2021/06/01401.Blog_.Header.BacktoBasics.0621.png
360
706
Enact
https://blog.enactmi.com/wp-content/uploads/2022/05/Enact_logo_Reg_0522.png
Enact
2018-09-06 12:36:33
2021-10-20 08:40:55
Back to Basics: Understanding Mortgage Technology Connectivity