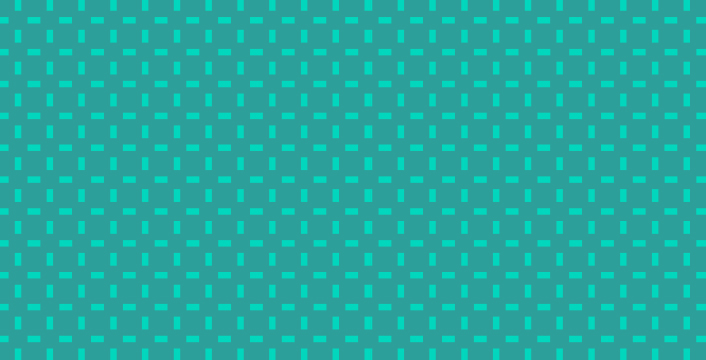 Reflecting on the Past and Looking to the Future with National Homeownership Month
June is National Homeownership Month, a time to celebrate the benefits that homeownership brings to families, neighborhoods, and communities across America.
What is National Homeownership Month?
National Homeownership Month has gone through many iterations to get to where it is today.
1920's: The concept for celebrating homeownership begins as a week-long celebration thanks to local realtor associations wanting to promote the idea of homeownership
1956: The National Association of Realtors (NAR) picks up the concept and celebrates it officially
1976: The week is officially renamed Private Property Week
1986: Renamed again to American Home Week
2002: President George W. Bush proclaims June as National Homeownership Month as the celebration is absorbed into an initiative created by the Department of Housing and Urban Development (HUD)
Today, the mortgage industry continues the message of helping people realize the dream of responsible homeownership.
A Snapshot of Obstacles to Homeownership in 2022-23
The past couple of years have brought many obstacles to homebuying after the onset of the global pandemic. However, according to Bankrate, homeownership is still the American Dream. It will take more for lenders and those in the mortgage industry to help borrowers tackle the lack of affordable homes, competing with multiple offers, and saving for a down payment. These factors have made this dream feel hard to reach for many borrowers.
Mix this with low inventory overall, more demand for housing, and higher interest rates late 2022 and into 2023, and you've got a challenging housing market to overcome. Borrowers hoping for a refi and first-time homebuyers may want to wait for interest rates to lower, but with concern for inflation persisting, it's reasonable to expect that interest rates are unlikely to fall sharply in the near term. Plus, NAR reported that the current rate of homeownership for minority families lags behind the national average, revealing disparities in today's mortgage market. Bridging the homeownership gap should be a priority to help hopeful homeowners begin to build wealth and navigate the challenges all borrowers are facing in today's economy.
Navigating the Current Environment
In the past, we've discussed some hefty challenges facing first-time homebuyers such as low housing inventory, home prices outpacing wage increases, and large amounts of student debt, especially amongst Millennials.
After the pandemic, these challenges only become more exaggerated, with low inventory and interest rates driving double-digit growth in home prices and causing heightened bidding wars between buyers. High interest rates bring many obstacles for hopeful homebuyers and little relief in the post-COVID world.
With the housing market as it is, there are only some things we can control, such as helping navigate borrowers to homes and loan scenarios where they're more competitive. But that is what we in the industry must feel empowered to do—help our borrowers using the tools we have in our toolkit and lean on our networks to get the work done. Borrowers need your help to navigate the current market!
What We Can Do to Help
There are plenty of mortgage products that can help first-time homebuyers get into a home and start building equity in a long-term investment vehicle. These options include VA loans, HFA loans, FHA loans, and conventional loans with private mortgage insurance. While different loans make sense for different borrowers, conventional loans with private mortgage insurance may be one of the better loan options for first-time homebuyers. This group is certainly impacted heavily by housing marketing conditions and in 2022, nearly 62% of borrowers who secured conventional purchase loans with private MI were first-time homebuyers.
While we in the mortgage industry can't influence larger market trends like inventory, we can play our part by educating first-time homebuyers on their financing options. That means encouraging good savings habits, expanding knowledge of different types of loans, and showing the long-term payoff of owning a house.
The more knowledge we can share with homebuyers, the more we can help get into homes and stay in their homes in times of hardship. We can also ensure they're responsible homeowners, making them a safer investment for you. As mortgage professionals, that's the best way we can honor National Homeownership Month.
Want to learn more?
Bring the spirit of National Homeownership Month to your business all year round and help your borrowers achieve the dream of homeownership! If you need some extra insight, you can always contact your Enact Sales Rep for more info. They'll be happy to help you meet your business needs, answer questions, and point you in the right direction.
Be sure to make the most of your MI experience too. Because going the extra mile comes easy for us, we also offer a comprehensive suite of training resources to help boost your industry experience.
Never miss a post by subscribing to the Enact MI Blog! We'll send you our most up-to-date topics right into your inbox.
https://blog.enactmi.com/wp-content/uploads/2020/07/01382.Blog_.Header.Enact_.V4.0521.jpg
360
706
Enact
https://blog.enactmi.com/wp-content/uploads/2022/05/Enact_logo_Reg_0522.png
Enact
2023-06-30 12:00:45
2023-06-30 14:21:25
Reflecting on the Past and Looking to the Future with National Homeownership Month