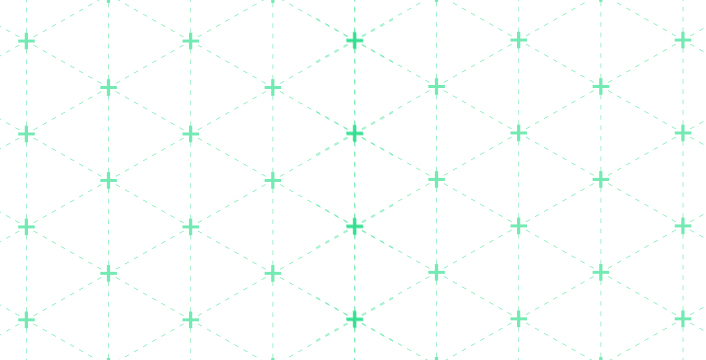 Disagreeing with the Appraiser: Tips for Staying Compliant While Making Your Case
The home appraisal has been requested…the waiting begins. As a lender, many questions race through your mind; "Will the property condition be acceptable? Will repairs be needed? Will the appraiser give credit for all the upgrades in the home? Is the appraiser familiar with the neighborhood? Will the appraiser use good comparables? Will the appraised value be sufficient for the loan?"
It is not difficult to guess what you are thinking. If I have questions, what am I allowed to ask? Will I be seen as overstepping the law? Mortgage lenders often struggle with confidence in knowing where their boundaries are when communicating with their appraiser. This leaves the ultimate question lingering in your mind, "When does communication go too far and when does it not go far enough?"
Let's walk through tips and pointers to help guide you through the do's and don'ts of communicating with an appraiser, along with tips on how to support your argument when appealing an appraisal.
Communicating with the Appraiser: Do's and Don'ts
While in most cases real estate appraisers know what qualities to look for in their business relationships, they occasionally can experience situations where they are unfairly and perhaps unexpectedly pressured by those involved in a mortgage transaction. This can include improper influence to inflate the appraised value, overlook repair items, misstate facts, ignore or conceal external influences, and misrepresent market conditions. Because of this reality, many laws and regulations have been enacted over the past 10 years to discourage improper communication with the appraiser. The Truth in Lending Act (TILA) contains rules addressing appraiser independence.  Similar rules, laws, and regulations have been issued by state legislatures, secondary market entities, and banking regulators.  The broad theme to these laws, rules, and regulations is an expectation that the appraiser is protected from improper influence and can conduct the appraisal as an independent, objective third party.
Actions that are commonly listed as violations of appraiser independence include:
Causing or attempting to cause the value assigned to the property to be based on a factor other than the independent judgment of that appraiser
Pressuring the appraiser to mischaracterize the property or appraised value
Seeking to influence an appraiser or otherwise encourage a targeted value in order to facilitate the making or pricing of the transaction
Withholding or threatening to withhold timely payment for an appraisal report or appraisal services rendered when the appraisal report or services are provided in accordance with the contract between the parties
For most, the bulleted points are seen as common sense, however, violations of appraiser independence still occur with disturbing regularity.
On the flip side, mortgage lenders must be allowed to have healthy, productive and open lines of communication with their appraiser.  Serving as a nod to this reality, appraiser independence rules give mortgage lenders the ability to request that an appraiser:
Consider additional, appropriate property information, including information regarding additional comparable properties to make or support an appraisal
Provide further detail, substantiation, or explanation for the appraiser's value conclusion
Correct errors in the appraisal report
Since appraisers are imperfect and operating in markets with imperfections, it is appropriate for mortgage lenders to ask legitimate questions of the appraiser and present additional appropriate information for the appraiser's consideration, when needed.
As a side note, appraisers remain responsible for complying with the confidentiality requirements of the Uniform Standards of Professional Appraisal Practice (USPAP). For this reason, if you are not the client, or employed by the client of the appraisal report, the appraiser will politely decline to discuss the appraisal with you.
A Few Basics
Before we dive into tips and tricks for disputing an appraisal, let's level-set with a few foundational concepts and terms.
Market Value:
In a mortgage appraisal, the appraiser is most likely estimating the market value of the property. Market value has some key elements that we must understand.  Market Value is the most probable price a property should bring in a competitive, open market; Buyer and seller are typically motivated; Both parties are well informed or well advised and each acting in their own best interest; the property is exposed to the open market for a reasonable time; payment is made in terms of cash; the price represents normal consideration for the property sold unaffected by special or creative financing or sales concessions.
Appraisal Inspection:
A typical on-site inspection of the subject involves the appraiser walking through the dwelling, examining the site improvements, and walking a representative portion of the land. An appraiser's inspection is comparable to the level of observation conducted by a typical buyer.  For example, a typical buyer spends less than 30 minutes in the house and less than 60 minutes at the property.  The appraiser is looking at the physical characteristics of the property, including: gross living area (heated/cooled above grade size of the home), quality of construction, condition of improvements, layout, features/amenities, design/appeal, landscape, view, site characteristics (e.g. topography, access, improvements), and external characteristics (land uses, neighborhood, street, traffic, etc.).
Now that we have addressed some basics, let's examine the process for disputing an appraisal.
Tips for Appealing an Appraisal
When appealing an appraisal report, it's important that you remain continually vigilant about appraiser independence.  Pay close attention to your words and phrasing.  If your communication sounds accusatory, demanding, instructive, or presumptive, you may be placing yourself, and your employer, at risk of violating appraiser independence.  It is generally safe to ask questions or submit legitimate information for the appraiser to consider.  It's important that you read the entire appraisal report before contacting the appraiser.  In many cases, the answer to your question has likely already been addressed.
The following are a few do's and don'ts to help you stay compliant while increasing the effectiveness of your appeal:
What you should do:
Prepare a list of material discrepancies between your information and the information in the appraisal report pertaining to your property characteristics
Point out any material concerns with the comparable sales used by the appraiser (e.g. sales were outside the neighborhood; sales were all much older; sales are on a busy street, etc.)
Look up the appraiser's comparable sales in tax records and online real estate portals (e.g. Realtor.com; redfin.com), look at pictures and physical characteristics, note any material discrepancies, then point them out
Be factual: Use data/information the appraiser would likely have or can verify
Ask questions if you need the appraiser to provide additional explanation or support (the appraiser is obligated to be able to support their opinions and conclusions)
Prepare a list of your comparable sales if they are a market alternative to the subject and explain how these comps compare to the subject property
Be sure to avoid:
Assuming the appraiser is wrong simply because someone else has a different opinion
Telling the appraiser you think something is incorrect, instead ask the appraiser a question
Forwarding additional sales to the appraiser without first checking the sales for relevancy
Providing additional sales to the appraiser and demanding that they be included in the report
Demanding or suggesting that the appraised value is wrong, instead focus your questions on the characteristics that lead to the appraised value
Using free automated valuations to dispute the appraisal
Exaggerating or sensationalizing the property or focusing on immaterial items
Conjecture, assumptions, or unsupported conclusions
Finding Your Own Comps
The following list is a general guide for a lender to use when searching for, or considering, the suitability of additional sales to send to the appraiser for consideration.  Although this list is not all-inclusive or applicable to every property/market, it may serve as a useful guide for you and your borrowers and help avoid the risks of sending appraisers irrelevant or inappropriate information:
Location – Sales located in the same subdivision and having similar influence (view, traffic level, etc.). If not a subdivision, sales should be in the same market area.
Age of Sale Date – Sales within 12 months
Lot Size – Sales within 30 percent of the lot size, or if acreage, sales with similar size appeal/usefulness
Design Style – Sales with similar overall design and appeal
Age – Sales within 5 years for homes less than 15 years old and sales within 15 years for homes greater than 15 years
Condition & Quality – Sales with similar overall condition, features and quality
Room Count – Sales with similar bedroom and bath count
Gross Living Area (size of heated/cooled area) – Sales within 20 percent of the above grade gross living area
Other Items – Sales with similar foundation types (basement, crawl, slab), garage storage, topography, etc.
In sum, the appraiser and lender or Appraisal Management Company should have healthy, open, and compliant conversations, as these are vital to building trust, quality, and executing excellent customer service.  If we operate with courtesy and mutual respect for each other's roles, dynamics, and challenges, we'll be able to develop stronger working relationships and serve borrowers more efficiently and accurately.
Never miss a post by subscribing to the Genworth MI Blog today!
https://blog.enactmi.com/wp-content/uploads/2020/07/01382.Blog_.Header.Enact_.V6.0521.jpg
360
706
Enact
https://blog.enactmi.com/wp-content/uploads/2022/05/Enact_logo_Reg_0522.png
Enact
2019-06-27 09:30:10
2021-06-23 17:02:20
Disagreeing with the Appraiser: Tips for Staying Compliant While Making Your Case