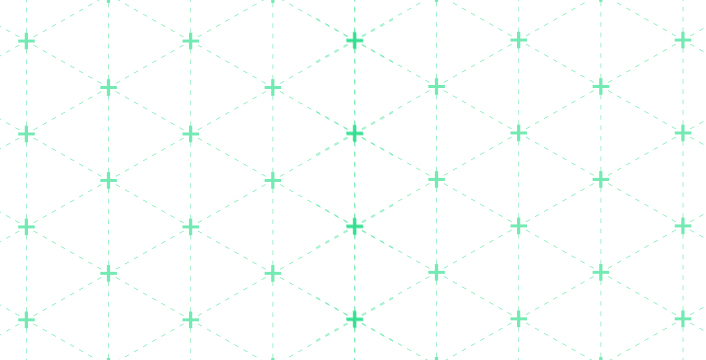 Enhanced Customer Service through Better Communication
You've been in the industry, so you know how much information you need to retain. It's easy to settle into a routine of using acronyms, abbreviations, and other industry jargon. To account for possible communication barriers as you work with your customers, we've outlined some key points and tips that can help you create a better experience and a shorter mortgage process for them.
What is good communication?
Better customer service comes from thoughtful, professional, and concise language that is easy for your borrowers to understand. Consequently, about one in four borrowers (24%) who had a problem in some area of their mortgage journey attributed it to communication issues. With improved communication, you can establish stronger relationships, shorten the mortgage process, and be a more trustworthy advocate in your borrowers' lives. The homebuying journey is a critical time for your borrowers, so it's up to us in the industry to help streamline this process.
Remember, you can deliver effective customer service through:
Accuracy and consistency
Knowledge and enthusiasm
Patience and compassion
That starts with understanding your customers' preferred method of communication!
Communication methods and tips to implement
Email, text messages, and phone calls are the top three communication methods used by LOs and their borrowers. The best way to reach your borrowers varies depending on their personal preferences. What you need to do is ask them what they prefer and set expectations up front about when they're available to converse.
Emails and text messages:
All communication via email (and across all channels too) must be professional. It's important to ensure that your grammar and statements are accurate, concise and what you're intending to say to ensure clear and effective communication. Email and text messages sometimes do not convey your tone well either, so always check your words before sending any messages!
Here are some more email tips:
Don't just cut and paste from other emails
Keep messages concise aka "scannable"
Remember that email as a channel is not confidential
Use an approved template for common emails
Use your signature line for commonly asked questions such as hours or provide website addresses – make it easy for your customer to self-serve and follow up with you
Don't type in all caps
Don't type in all lower case
Use the subject line and try to keep it to 3 words (a good rule of thumb)
If a message is urgent, flag the email as "Urgent" (if it's not urgent, do not use this feature)
Proofread your email message and any attachments/documents you're sending; use spell check to help streamline this for you
Think before you write, as you can never delete emails once they're sent out
When it comes to text messages, a lot of the above applies, without the use of subject lines, signatures, and templates. It's important to remind yourself that when you send a text message, you are clearly and effectively giving your borrower information or an action item, and you're professional. If this is their preferred method of communication, they want their information to be easy to read and concise. Keep these tips in mind for successful texting and emailing!
Voice messages:
Maybe your borrowers prefer phone calls, but you're used to getting sent to voicemail… that's okay! Voice messages and taking the time to call your borrowers certainly goes a long way, and even more so if that is how they prefer to be reached. In a world of overcrowded inboxes, phone calls are a great way to connect with your customers.
Best practices for leaving voice messages:
Leave your name and company
Speak slowly and clearly — enunciate your words
Do not leave personal and identifiable information
Leave your phone number and extension twice (repetition helps with retention)
Brief but detailed message
Indicate your availability to return their call so they don't go to voicemail
Lastly, listen to your customers when you talk to them! Don't interrupt them as this can feel rude and annoying – sometimes people just need to be heard or share their thoughts. Be sure to also ask open-ended questions, concentrate and block out distractions, and listen between the lines to what they are not saying. Like your customers, you're human! But try to not become emotional and keep an open mind. Remember, the best customer service comes from compassion, understanding and honesty.
Ensuring customer satisfaction
Earning your customer's approval and trust is paramount to how you can help gain business and retain the borrowers in your network. Providing good customer service goes a long way, as many borrowers may consider what's written in the testimonials they come across while searching for a lender. When you work diligently and clearly communicate with all your prospective homebuyers, they may feel more inclined to rate you well and showcase their satisfaction. And keep in mind that things may go wrong throughout the loan approval process, but honest and proactive communication with your customers is always greatly appreciated.
Key milestones in homebuying and how to best converse with the customer and participate in the process:
 Application: (opportunity to build the relationship); get as much information as you can up front when the borrower is most motivated

In person (this has a bigger impact if possible)
Phone call
Follow up with an email/text

Underwriting: explain this part of the process to them; set proper expectations and timelines

Phone call
Follow up with email/text

Pre-Closing: explain this part of the process to them; review key information with them

Phone call
Follow up with email/text
Review fees/answer questions

Closing: the most exciting part for all! Be there to secure the relationship you've built with the borrower.

In-Person — go to your closing
Answer questions and participate in the most important part of the process!
Five ways to improve communication
When you focus on building a better customer experience for your borrowers, you strengthen your relationships and improve your business as a result. However, you'll need to also take into consideration that you may know what you're talking about, but your borrowers might not.  Let's break down five easy-to-remember tips to help you improve your communication with your customers, regardless of what channel you use.
State goal: Make it very obvious what the goal of your communication is. Is it an update/FYI or a call to action? Call out which in your message.

Example:

Say this: "Financial Statements – Borrower to provide [x months] statements from [Your Institution]. Please provide all pages and explain and document the source of funds for deposits greater than [$_____]."
Not this: "Provide all pages and explain and document the source of funds for any large deposits."

Ensure proper tone: What you say matters and so does how you say it. They may not understand what you're asking for, but what truly matters is how you articulate your needs to help them meet their needs more efficiently. Phrase your requests with clear direction, but still take a softer approach and offer your assistance if it's needed.

Example:

Say this: "If you have any questions regarding items being requested or you do not have access to the item(s) please call me so that I may assist you."
Not this: "If the documents listed are not received within 30 days from the date of this letter, your file will be closed for incompleteness."

Keep it simple: Use easy to understand language. Plain and simple. Explain it clearly.

Example:

Say this: "Liquid assets to close – Disclose all Financial Accounts that will be accessed for funds to close. Total funds to close, including any deposits already given, is estimated to be [$____] plus reserve funds of [$____] and funds to pay off debt of [$____]. The amount of [$____] must be verified."
Not this: "Liquid assets to close – approximately [$XX,XXX.XX]"

Make it scannable: Typically, when borrowers see a request, update, or call to action for the first time, it'll be on their mobile device. Be clear and make it easily visible and available up front so that it doesn't have to be searched too heavily and isn't buried in the message. The customer will know what to do quickly.

Example:

Acknowledge when you've received documents and call out what documents you do need.

Be professional: Don't be casual with your customers – serve you and your business well by showcasing a professional demeanor. You'll communicate more clearly with borrowers and avoid common mistakes.

Example:

Don't say these: LOL, U, Thx, Btw, OMG, Fannie, Freddie, FICO, Commitment, 1003, DTI

You shouldn't use short-form text communications or acronyms and abbreviations that those of us in the mortgage industry use, as that can cause confusion and longer turn times for all parties involved. It's unlikely that your borrowers know who the GSEs are, what FICO is, and that a commitment is more commonly known as an approval.
If you're tempted to use short-form communications (abbreviations, acronyms, etc.), remember that you might save yourself some time in the response, but not necessarily in the long run. Don't assume they know! Here is a jargon checklist that might help resist the temptation:
Will my entire audience know what this stands for? If not, don't use it.
Is my messaging more confusing if I use this? If yes, don't use it.
Am I using this without knowing what it means or stands for? If yes, don't use it.
Does the use of this acronym/abbreviation slow down comprehension and, by extension, communication efficiency? If yes, don't use it.
Want to get more in-depth information on improving your communication skills? Check out our recent webinars that dive into these topics! Access Part I here and Part II here.
How we can help
We offer training resources to help you gain new skills and tools to better educate and work with borrowers. Plus, we offer many resources on our website to help you supplement many of the topics we cover in our training courses and beyond. After all, to help your borrowers navigate the market and the homebuying process, education is key!
Be sure to make the most of your MI experience too. If you need some extra insight, you can always contact your Enact Sales Rep for more info. They'll be happy to help you meet your business needs, answer questions, and point you in the right direction.
Never miss a post by subscribing to the Enact MI Blog! We'll send you our most up-to-date topics right into your inbox.
https://blog.enactmi.com/wp-content/uploads/2020/07/01382.Blog_.Header.Enact_.V6.0521.jpg
360
706
Enact
https://blog.enactmi.com/wp-content/uploads/2022/05/Enact_logo_Reg_0522.png
Enact
2023-08-31 14:54:46
2023-08-31 15:37:11
Enhanced Customer Service through Better Communication