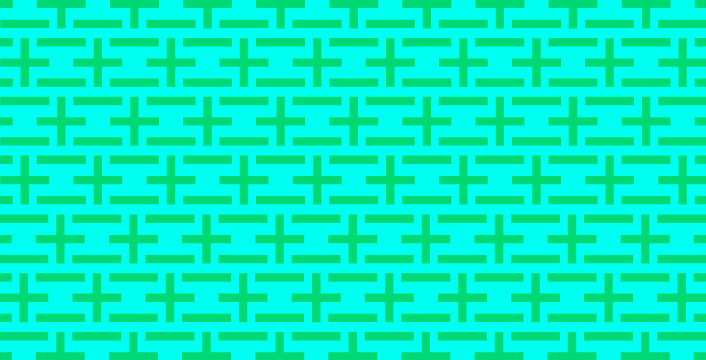 "ESG is What We Do": Our Commitment to Environmental, Social & Governance
We discuss the importance of environmental, social & governance (ESG), with Daniel Kohl, Vice President of Investor Relations & Finance at Enact. He also highlights why ESG is good for business and how Enact is implementing an ESG platform.
An overview of our ESG
Enact exists to help people buy homes and help them stay in their homes. This goal especially aims to help those who may not have a 20% down payment to put toward buying a home. Our simple but meaningful mission is in and of itself the very fabric of the "Social" aspect of ESG. In fact, our business is situated to specifically address the "S" and "G" aspects.
In terms of why it is good for business – well that is pretty simple – stakeholders care about ESG. As we began our inaugural ESG report, we spent the last year working with a variety of stakeholders to understand which issues resonate the most and which are most critical.
We have always focused on being a good corporate citizen. Because our mission very much ties into the "social" aspect of ESG, many of the issues that underlie ESG have been key components of our core business and values for years and are reflected in the pride we have in how we serve all communities. We have also increasingly integrated them with our business strategy, so our investment as a newly public company has been packaging that story and sharing it with stakeholders under the ESG framework.
What is Environmental, Social & Governance (ESG)?
The principals of ESG have been around for a long time – one could argue that improving basic labor conditions during the industrial revolution as efforts in ESG.  Throughout the 20th century we saw campaigns for more sustainable business practices.  However, it wasn't until mid-2000s when the United Nations mentioned the acronym. Despite some limited anti-ESG movements, ESG is simply an evaluation of a firm's collective efforts for environmental, social and governance factors.  Recently it has grown exponentially in assisting how investors may screen their investment decisions.
After all, it's a smart move to align with your stakeholders, including your investors, employees, and customers! This doesn't simply stop at publishing a report, as it's not enough to state goals, one must provide tangible evidence of accomplishment and continue to communicate the progress publicly. However, the ways a business will pursue these efforts depends on what matters most to them, and subsequently, their stakeholders.
ESG in the mortgage industry
Many entities in the mortgage industry like the Mortgage Bankers Association (MBA), Fannie Mae, Freddie Mac, etc. have ESG reports in place that list out their mission, goals, and more to lead their business on the path to do social good. Additionally, we've had lenders and other partners inquire about our ESG platform. With this, we've identified that if it is critical to our lenders and stakeholders within the industry, then it is naturally important to Enact. That's why we strive to work alongside our lender partners on initiatives that can positively impact our communities and benefit both of our businesses. Doing so can create even stronger bonds – both with our communities and between us and our customers.
More importantly, when we consider the obstacles to homeownership for many borrowers, it's important to remember that racial inequalities in housing affordability make it that much harder for all borrowers to achieve the dream of homeownership. High interest rates, low inventory, and other affordability issues further deter prospective homebuyers from pursuing homeownership. Thus, it is critical that we are motivated to create solutions to these systemic inequalities, and these issues and solutions are and can be outlined through ESG efforts.
Why is ESG so important to us?
For Enact, we understand that our customers are working with borrowers daily, trying to find solutions that many prospective homeowners are facing. That is why we in the mortgage industry are charged with providing proactive, thoughtful, and ethical service to our customers. Resources like our FTHB Resource Library, which is now available in Spanish, and our nontraditional credit guidelines are great examples of how we are helping provide tools to our customers that in turn help their borrowers. As a result, many hopeful homeowners have the opportunity to achieve the dream of homeownership. And, we can help borrowers get into a home faster and more sustainably with the benefits of private mortgage insurance. They don't need a 20% down payment with MI, as they can put as little as 3% down.
Our mission and our purpose is to help people buy a home and stay in that home, and it motivates us to keep providing opportunities for homeownership for people who would not be able to otherwise afford it. This lasting social impact can help numerous families gain a piece of the American dream many people feel may be out of reach in a difficult mortgage marketplace. We know that our customers and other stakeholders care about environmental and social issues, so it's our responsibility to stand up and help meet these concerns. This extends to philanthropy efforts, more environmentally friendly workspaces, and a devotion to creating a diverse and inclusive workplace and community. That's why we were excited to develop our inaugural ESG Report, that details our pillars on how we're achieving our goals and what's next for us as a business.
Enact and ESG
Homeownership helps build wealth from generation to generation, while also stabilizing and strengthening communities, an integral part of why we have leaned into ESG. Thanks to our social purpose and commitment to put people into homes when they can't afford a 20% down payment, we've helped 1.2 million households own their own home over the past 5 years. Without this guiding principle, our business and everything we stand for, highlighted by our ESG Report, wouldn't exist. Our customers and investors are also paramount to why we do what we do, but our emphasis on our employees, our environment and our communities plays a significant role in our successes as a business. Thinking through all the elements that make up ESG, one should challenge their business practices to think about how they can elevate their social impact and consider the benefits it may bring them and their stakeholders.
Consider implementing and sharing an ESG platform in your business today! As our Vice President of Investor Relations & Finance, Daniel Kohl says, "it is pretty simple, ESG is what we do".
Hear more from Daniel by watching his interview with Nasdaq on uncovering the importance of ESG: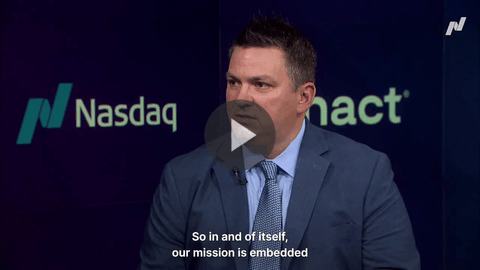 More ways we can help
We offer many resources on our website to help you gain new skills and identify tools to better educate and work with your borrowers. And, since going the extra mile comes naturally for us, we also provide insightful training resources to help you continue to boost your social impact and stay sharp in the industry. Check out our Environmental, Social, & Governance Site to learn more about our ESG strategy. Remember, ESG efforts start with you – your business and your investors will thank you!
Be sure to make the most of your MI experience too. If you need some extra insight, you can always contact your Enact Sales Rep for more info. They'll be happy to help you meet your business needs, answer questions, and point you in the right direction.
Never miss a post by subscribing to the Enact MI Blog! We'll send you our most up-to-date topics right into your inbox.
https://blog.enactmi.com/wp-content/uploads/2021/06/01389.Blog_.Header.Enact_.08.png
360
706
Enact
https://blog.enactmi.com/wp-content/uploads/2022/05/Enact_logo_Reg_0522.png
Enact
2023-09-13 19:45:42
2023-09-13 19:49:09
"ESG is What We Do": Our Commitment to Environmental, Social & Governance