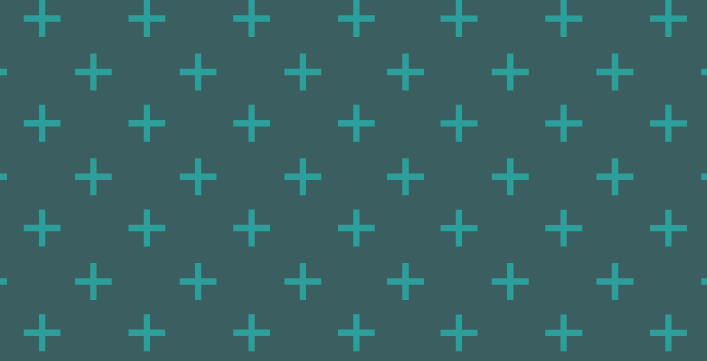 Homebuying Trends and Market Drivers: Tackling Affordability and Inventory Constraints
Affordability and inventory constraints may be top of mind for many of your borrowers. Our Chief Economist, Jeff Bridges, discusses current market trends, the key drivers that are impacting home inventory, and how Enact MI provides individuals with the opportunity to become homeowners.
Reflecting on homebuying's recent past
During the pandemic, home prices appreciated, incomes grew, and mortgage interest rates decreased. For the prospective homebuyers who were ready to buy or were considering the possibility of buying, many may have felt that buying a home was an affordable next step to build equity. That was also true for some underrepresented minority buyers, with Black and Latino homeownership increasing more than white homeownership – interest rates were low, and renting was no longer the more affordable option.
Overall, the rise in home sales was fueled by both first-time homebuyers and move-up buyers, with demand so strong that the median number of days that homes were on the market shortened from 74 in 2017 to 46 in 2021. Now, with the world opening up again and the housing industry experiencing affordability and inventory constraints, the days of the financial benefits of pandemic homebuying seem long ago.
Current market trends and drivers
In today's mortgage marketplace, we've seen a strong home price appreciation, combined with a rapid increase in interest rates, around 7.18% mid-September 2023. Yet, borrower incomes have not kept up with industry demands, resulting in a deterioration in affordability for many hopeful homebuyers. Your representative borrower from December 2020 to December 2022 would have seen a doubling of an expected monthly payment for a mortgage. That alone puts many borrowers, especially first-time homebuyers, in a particularly difficult position to afford homeownership. Monthly payments may still be too high, even with the benefits that PMI can bring a borrower, as they only need as little as 3% for a down payment. But while that may be the reality now, this creates an opportunity for borrowers to plan ahead and budget for when interest rates inevitably lower. Like many economic factors, the housing market ebbs and flows between a buyer's market and a seller's market.
In the meantime, the issue of low inventory has contributed to yet another layer of difficulty for many hopeful borrowers. The balance of supply and demand is months' supply, or the number of months for the current inventory of homes to sell given the current pace of home sales. Anything that increases inventory relative to the pace of sales increases months' supply. For example, building new homes, therefore, increasing the stock of housing, would increase the total inventory of homes given a constant rate of home sales. That's why many homeowners may turn to new home constructions, as many home builders are responding to inventory shortages to try to help.
The demand for homeownership is still increasing… Yet, homeowners who want to move but feel locked into their current home are remaining resistant to listing their homes due to today's high interest rates. These homeowners may not want to move unless absolutely necessary. Giving up their 3% interest rate, for example, may feel like a difficult decision when facing higher house prices and higher interest rates. The pace of sales is interrupted here, with migration also being a high driver for inventory constraints. Those who move to a different state and put up their homes for sale in their original state are not helping to improve the pace of sales in their original location. This further stagnates and tightens the housing supply for many hopeful homebuyers.
Tackling affordability with Enact
First-time homebuyers in today's market are faced with buying homes that are more expensive than they have been previously due to home price appreciation. That means that they'll have to put more down towards buying a house and likely pay a higher monthly mortgage payment. In comparison, current homeowners are able to enjoy the benefit of this historic run-up in home price appreciation if they did decide to sell. They would still have to pay more for a new mortgage payment and more for a new home, but they could in turn sell their owned house for much more than decades prior. With that said, FTHBs are having to find ways to understand what affording a house means in the current marketplace. They bear all the costs and burdens of higher rates and home prices, but don't have any of the offsetting benefits that come from owning a house.
However, mortgage insurance allows borrowers, especially FTHBs, the opportunity to get into homes faster, so long as they're able to pay their monthly payments. Putting less than 20% down toward the down payment and closing costs means that prospective homeowners can start to build equity and wealth sooner. Tackling affordability and helping FTHBs is paramount to our mission at Enact – getting people in homes and keeping them there. Learn more about how Enact can help you help your borrowers.
Don't underestimate the power of educating your borrowers – it may just be what they need to help them afford and thus successfully buy a home! Our Chief Economist, Jeff Bridges, discusses more about how Enact can help tackle affordability and help make the dream of homeownership a reality.
Hear more from Jeff by watching his interview with Nasdaq on homebuying trends and market drivers: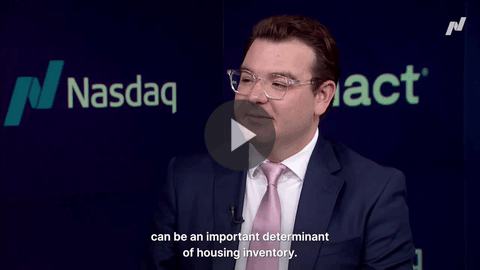 More ways we can help
We offer many resources on our website to help you gain new skills and identify tools to better educate and work with your borrowers. And, since going the extra mile comes naturally for us, we also provide insightful training resources to help you continue to stay sharp in the industry. Learn more about how you can help your borrowers navigate current market trends and tackle affordability via our Help for FTHBs (and all borrowers) hub on our blog!
Be sure to make the most of your MI experience too. If you need some extra insight, you can always contact your Enact Sales Rep for more info. They'll be happy to help you meet your business needs, answer questions, and point you in the right direction.
Never miss a post by subscribing to the Enact MI Blog! We'll send you our most up-to-date topics right into your inbox.
https://blog.enactmi.com/wp-content/uploads/2021/06/01389.Blog_.Header.Enact_.06.png
361
707
Enact
https://blog.enactmi.com/wp-content/uploads/2022/05/Enact_logo_Reg_0522.png
Enact
2023-09-21 13:53:53
2023-09-21 14:28:10
Homebuying Trends and Market Drivers: Tackling Affordability and Inventory Constraints