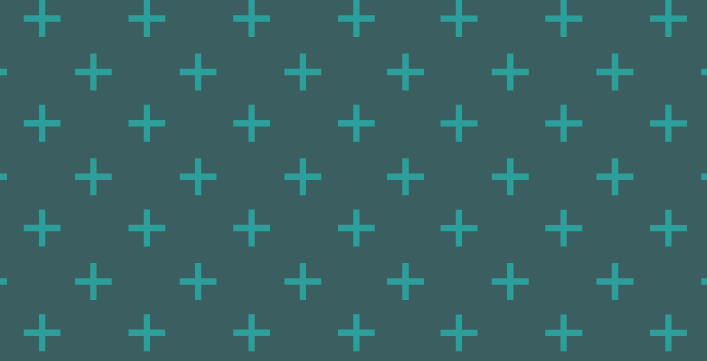 Help your FTHBs Avoid Financial Surprises: The Affordability Worksheet
[This 5-part series features a deep dive into each of Enact's FTHB Kit topics. We will also go in-depth into other relevant topics on first-time homebuyers (FTHBs) like questions to ask a real estate agent, understanding credit, using a house hunting checklist, and more.]
Homebuying can be intimidating, expensive and it can put a lot of financial pressure and strain on a borrower. For first-time homebuyers, the stress related to the homebuying process can be even worse — a new house and subsequent mortgage payments must be affordable for homeownership to even be a viable option for them. To achieve peace of mind in this decision making, it's up to the lenders and other mortgage industry peers to educate FTHBs and give them the tools they'll need to succeed.
So, what can a first-time homebuyer afford when the housing industry becomes a seller's market? Or even when it's a buyer's market? FTHBs, at whatever stage in the homebuying process they are, will inevitably need insight from their lending/real estate team to understand what's really affordable.
FTHBs may feel that their ideal dream home with all the amenities they could ever want is unattainable … but with a monthly payment affordability calculator like ours, they can have a sense of what might fit their budget. That's why we've created an interactive Affordability Worksheet that allows your borrowers to input relevant data points and get a calculation of how much of a monthly payment they could afford.
How Much of a Monthly Payment Can FTHBs Afford?
There are many online calculators available to help FTHBs determine how much of a monthly mortgage payment they can afford. An easy guideline to follow is the 36% rule; a borrower's total monthly debt should stay below 36% of their gross income (Debt-to-Income Ratio or DTI). To do a quick estimate of what they could potentially afford, they'll need two basic numbers: Maximum Debt and Monthly Debt.
As their lender, FTHBs should also know that you might permit a different ratio than the estimate calculated in this worksheet. They should always check these numbers with you, and you can walk them through the calculations if any questions arise.
This calculation is for illustrative purposes only, and your borrowers should be encouraged to consult with their financial advisor regarding their own financial situation.
Let's walk through the steps below (and be sure to open up the Affordability Worksheet to follow along):
Gross income:
Step 1: Borrowers will calculate the maximum debt based on their desired DTI ratio. They'll need the following numbers to calculate this portion:
Annual Base Income
Annual Bonus, Commission and Overtime
Annual Military Entitlements
Other Annual Income (i.e., Child Support or Alimony)
With the annual gross income and monthly income determined from these numbers, your customers will have a sense of what their maximum debt will be for a year. This will help them continue the formula and get one step closer to knowing an estimate of how much of a monthly payment they can afford.
Debts:
Step 2: Your customers will then subtract their monthly debt from their maximum debt to calculate their maximum monthly mortgage payment. They'll need the following numbers to calculate this portion:
Total Monthly Minimum Credit Card Payments
Total Monthly Car Payments
Total Monthly Personal Loan Payments
Total Monthly Student Loan Payments
Total Other Monthly Debts
The five numbers provided here will then be added up to determine the gross monthly debt number. The gross debt will then be subtracted from the maximum debt. Thus, the final estimated maximum mortgage payment will be calculated.
This is only one of many tools that you can use to help a FTHB. Regardless of what a borrower might really want in a house, they must be ready for the financial responsibility and cost that comes with homeownership. Understanding what's affordable is the first step.
Sharing knowledge and wisdom in this industry is important not only for those of us who work with mortgages, it's important to keep your borrowers educated to help you more effectively build relationships and trust with them, too. With understanding, comes great decision-making and problem solving, for you and your FTHBs. Use as many tools as you can and continue to add to your arsenal, no matter how long or how short you've been in this business.
Download our "Affordability Worksheet" Calculator below – it's a great resource to share with your borrowers and can help you supplement any of the resources you may already have. Now available in Spanish!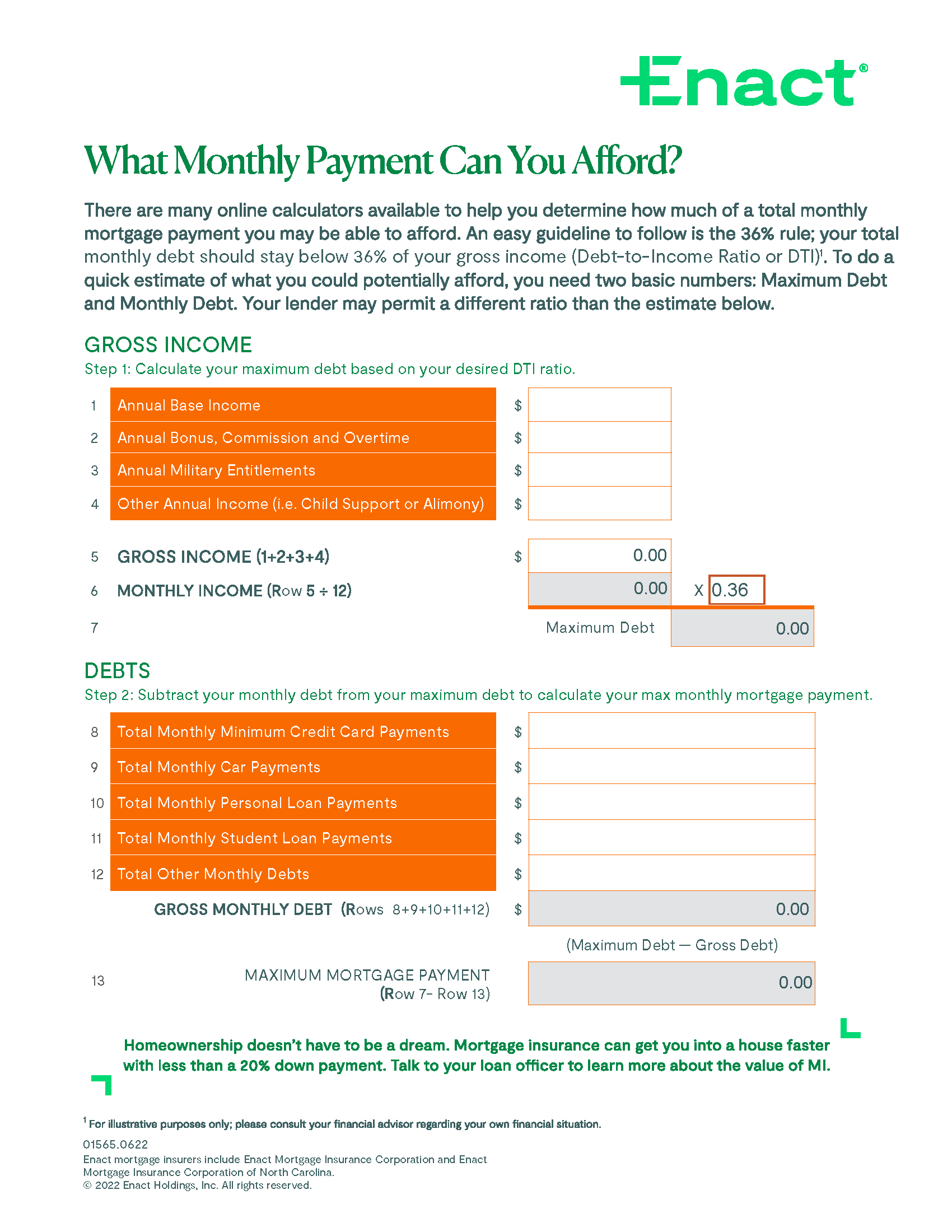 Never miss a post by subscribing to the Enact MI Blog! We'll send you our most up-to-date topics right into your inbox.
https://blog.enactmi.com/wp-content/uploads/2021/06/01389.Blog_.Header.Enact_.06.png
361
707
Enact
https://blog.enactmi.com/wp-content/uploads/2022/05/Enact_logo_Reg_0522.png
Enact
2022-07-28 14:37:13
2023-06-26 15:38:48
Help your FTHBs Avoid Financial Surprises: The Affordability Worksheet