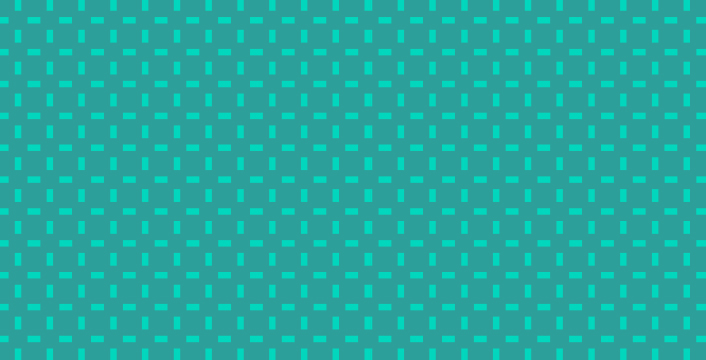 Mortgage Insurance Goes Mobile
Across all generations, from Baby Boomers to Millennials, people demand answers to their online questions in a matter of seconds. Whether looking for a restaurant, a hotel or even a mortgage, they want results quickly and with several options from which to choose. According to the National Association of Realtors (NAR), almost 90 percent of all homebuyers utilize some sort of mobile device to initiate their research.
I recently attended the Mortgage Bankers Association's Technology Conference in Chicago, and had several discussions relating to the utilization of mobile technologies in the mortgage industry. Without exception, conversations centered on lender adoption and why a mobile strategy is no longer a luxury, but rather an absolute necessity to remain competitive in today's consumer-driven environment. Mortgage technology vendors have historically created technology platforms based on the needs and desires of mortgage lenders, tailoring features to the purchasing clients who utilized the system.
Today, technology vendors are forced to create new products or enhance existing systems to meet the demands and convenience of today's consumer. Mobile technology is the new normal.
No longer are consumers left out of the technology design, they are at the forefront. Today, the majority of mortgage vendors currently have a mobile strategy or are in the development stages. Without this focus on the borrower, it will be very hard for mortgage lenders to attract new customers.
With more than 75 million Millennials in the U.S., they now outnumber Baby Boomers, and they have changed the entire homebuying process from beginning to end. According to a Nielsen survey, when asked what makes their generation unique, Millennials ranked "Technology Use" first, while Boomers ranked "Work Ethic" as the most defining characteristic of their generation.
A lender without a mobile strategy is at a huge disadvantage. Everything today is researched online, primarily via a mobile device. Millennials grew up as digital natives, they take technology for granted and aren't intimidated by it. They have a more positive view of how digital technology affects their lives than any other generation before them. Their expectation is for their mobile experience to be convenient and personalized to them, with multiple buying options to choose from, and they expect to be educated on things they aren't familiar with. In the case of homeownership, most Millennials have never purchased a home before and are unfamiliar with the process, as well as all the different mortgage products available: Fixed versus ARM, what type of ARM, first-time homebuyer programs, and so on.
Now let's introduce the concept of mortgage insurance, or MI, to the consumer. Most people today have little knowledge of what mortgage insurance is, why it is needed and who it covers. If a homebuyer puts down less than 20 percent, they will be required to have mortgage insurance added to their loan. This is to protect the lender in the event the borrower defaults on their loan, in which case the insurance company will cover a portion of the lender's loss. I polled 10 of my neighbors who have a mortgage and asked them if they knew what mortgage insurance is and why it's needed. Eight out of 10 could not answer completely. These are people in their second and third homes who have gone through the mortgage process before. When needed, mortgage insurance is a vital component of the loan, but few truly know why. To that end, how many mortgage professionals actually know that there are several different types of mortgage insurance programs available to their borrowers?
Most private mortgage insurance companies have about 15 different product variations for the borrower to choose from. Some of the basic plans for borrower-paid MI include
Monthly premium
Standard Annual premium
Single premium
Split premium (where a portion of the premium is paid up front and followed by lower monthly payments, much like an FHA loan)
There are also options for the borrower to have the lender pay for the MI, which is then typically offset with a bump in the interest rate. The point is, in most circumstances, the borrower has no idea that these product options are available. The lender is in charge of choosing the mortgage insurance company and the lender chooses the MI product. This is where MI goes mobile.
Mortgage insurance is now being integrated with online product and pricing engines to show the MI payment. My company partners with mobile technology providers like Roostify, a Web and mobile platform that streamlines and accelerates the homebuying process, to integrate different mortgage insurance options into their solutions. This allows banks, credit unions and other lenders to offer a true online mortgage experience for their borrowers. No more payment surprises for the consumer when reviewing the final documents.
It wasn't long ago when the mortgage loan officer would choose the mortgage program they felt was the best option for their borrower. Often, this was the best option for the loan officer and not the borrower. With all the financial tools available online and via a mobile device, consumers are researching which mortgage program is best for them and their situation before meeting with their lender. Being better educated allows the consumer to choose the best mortgage option available for their situation. This includes choosing mortgage insurance.
Today's borrowers, especially Millennials, demand to be better informed during the mortgage process. Lenders will have to be more transparent and provide their customers with information about a wide array of mortgage products. This includes more choices for mortgage insurance plans and payment options.
Industry leaders are always looking for ways to stand out and provide the consumer with the best possible experience. Presenting outstanding options, like MI, and doing so while utilizing the mobile technology tools that today's borrowers are using every day, is a guaranteed way for a lender to emerge head and shoulders above the competitors.
https://blog.enactmi.com/wp-content/uploads/2020/07/01382.Blog_.Header.Enact_.V4.0521.jpg
360
706
Genworth Mortgage Insurance
https://blog.enactmi.com/wp-content/uploads/2022/05/Enact_logo_Reg_0522.png
Genworth Mortgage Insurance
2017-07-26 09:00:34
2021-06-23 17:20:41
Mortgage Insurance Goes Mobile