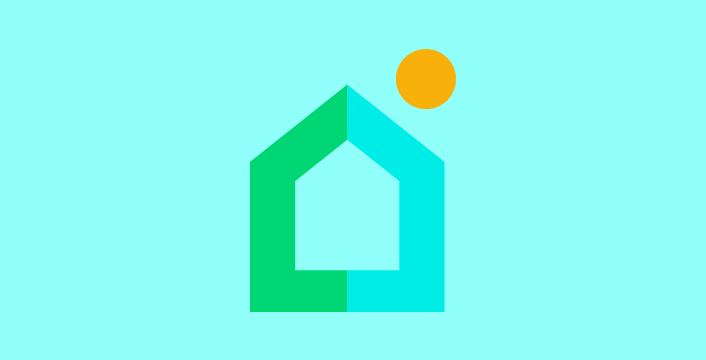 Back to Basics: Understanding Delegated vs Non-Delegated MI Underwriting
During the homebuying process, all the paperwork that a borrower submits eventually makes its way from the loan officer to the loan processor and underwriter.
When that (figurative) towering stack of papers lands on your desk, you then have the task of submitting the loan for mortgage insurance. Do you go with delegated or non-delegated underwriting?
At first, the difference can be confusing. Each MI underwriting option has its own benefits and drawbacks, and there isn't a cookie-cutter formula for deciding when a loan should be submitted for MI as a delegated vs non-delegated underwrite.
In this article, we'll unpack the topic of delegated vs non-delegated and discuss it in a way so you have mental guidelines to follow for the next loan that lands on your desk.
Delegated MI Is Underwritten by the Lender
A delegated underwrite means your lending organization underwrites the loan for mortgage insurance eligibility. After you underwrite the loan and determine that it meets the MI company's guidelines, you'll need to provide the selected MI insurer with basic information about the loan like:
Borrower name
Purchase home address
Income
Credit score
LTV
Type of MI
In the case of using Enact's MI website, you would enter this data into the delegated application on our website and get a Commitment/Certificate of Insurance in 60 seconds.
To be able to underwrite mortgage insurance for a loan with Enact, your organization must be approved for the Delegated Underwriting Program which allows you to submit loans on a delegated basis. This means that you represent and warrant that all the information you use to underwrite the loan is truthful, accurate and meets the mortgage insurer's guidelines.
What Are the Benefits of Delegated Underwriting?
There are plenty of benefits to delegated underwriting. It can make the entire mortgage approval process faster which can help improve your relationships with your borrowers.
It's also easier to keep everything under one roof, especially if your lending organization has the capacity to do everything in-house.
What About Drawbacks?
Delegated underwriting does have some drawbacks. Your organization may be open to more rescission risk with delegated underwrites. This can stem from not meeting the mortgage insurer's underwriting guidelines.
Underwriting delegated loans may also not be ideal for small lending shops that don't have the internal underwriting capacity.
Non-Delegated MI Is Underwritten by the MI Provider
A non-delegated underwrite means that the mortgage insurer underwrites for mortgage insurance according to its guidelines. Those guidelines may be aligned with the guidelines the GSEs set forth.
To underwrite a non-delegated loan, you have to collect all the documentation you normally request from a borrower to underwrite the loan such as pay stubs, bank account statements, and tax returns. Once the "full package" of data and documents is submitted to the MI company, their underwriters determine if the loan meets their underwriting guidelines.
When you select a non-delegated underwrite through Enact, you can quickly enter the necessary data and upload loan file documents on our website. Once everything is uploaded, you can see your loan's progress through the visual pipeline just like you might watch your Domino's pizza order on their app.
Once the mortgage insurer's underwriter evaluates your loan, they will approve, deny, or put the loan on hold pending additional information. A Commitment/Certificate of Insurance will be issued to you if it is approved.
Why Should I Choose Non-Delegated Underwriting?
When you choose to do a non-delegated underwrite, you have the advantage of tapping into a large pool of underwriting talent at the mortgage insurer you choose.
The MI company also provides rescission relief for eligibility, underwriting, and guideline errors on non-delegated underwrites. You should check your selected mortgage insurer's master policy for more information. This means you can reduce your rescission relief overall by doing non-delegated underwriting. That being said, MI companies won't pay claims for underwrites that had fraudulent or misrepresented information.
Any Downsides?
The biggest downside for many lenders is that non-delegated underwrites take longer than delegated underwrites. In Enact's case, it can take 4-9 hours for a non-delegated underwrite depending on the complexity of the loan.
In some cases, the MI underwriter might request trailing documents to provide clarity which can slow down the approval process.
Delegated vs Non-Delegated: Which Is Right for My Organization?
There are many factors a lending organization needs to evaluate to decide when delegated vs non-delegated underwriting is better. Operations and risk departments play a huge role in this decision.
Organizations that are confident in their underwriting talent and ability to mitigate risk are likely to find that delegated underwriting is the way to go. It gives them faster turn times for finalizing the loan and keeps everything under one roof.
For lenders that have a smaller underwriting staff or higher volumes of complex loans, non-delegated underwriting might be better for the mortgage insurance decision. You have the peace of mind knowing that your loans are underwritten correctly and your risk is reduced in case of default.
We should mention that just because a lender chooses delegated underwriting for the majority of their loans doesn't mean they'd never choose a non-delegated underwrite. Sometimes a lender that typically submits on a delegated basis will opt to send a loan for a non-delegated underwrite if there is a concern about the loan's eligibility.
Now that you know the basics of delegated vs non-delegated underwriting, you'll be able to make a better decision for loans that come to you in the future.
Subscribe to the Enact MI Blog to get blog updates delivered to your inbox!
ge
https://blog.enactmi.com/wp-content/uploads/2021/06/01401.Blog_.Header.BacktoBasics.0621.png
360
706
Enact
https://blog.enactmi.com/wp-content/uploads/2022/05/Enact_logo_Reg_0522.png
Enact
2018-08-23 10:30:39
2021-10-20 08:41:50
Back to Basics: Understanding Delegated vs Non-Delegated MI Underwriting