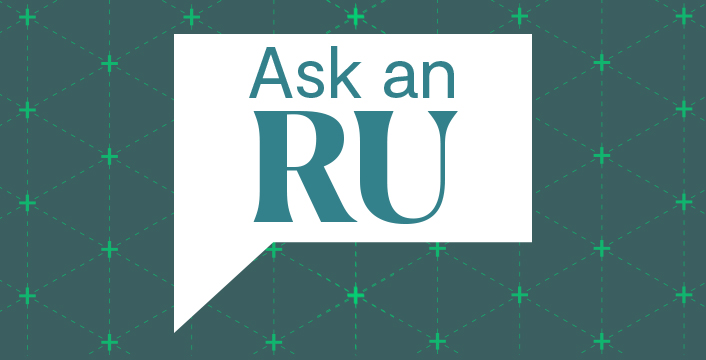 [Ask an RU] Underwriting Manufactured Houses: Labeling Conundrums
If you don't spend a lot of time underwriting manufactured houses (or selling or processing them for that matter), you may become confused with the numerous labels affixed to these types of homes.
Today, I'm here to demystify manufactured housing plates and HUD labels and what to do if those labels are missing.
Difference Between a Paper Plate and a Metal Label
Manufactured houses are built entirely in a factory under a federal building code administered by the U.S. Department of Housing and Urban Development (HUD). They are built to the Manufactured Home Construction and Safety Standards commonly known as the HUD Code.
From the factory, sections of the home are transported to the home site and installed. To ensure the correct sections are installed, each section has a metal plate permanently affixed to the outside. This metal plate is about 2"x4" and called the HUD Certificate Label or tag which provides label numbers and serial numbers.
Now it gets interesting. On the inside of the manufactured home is the HUD data plate, also known as the HUD Compliance Certificate. The data plate is a paper label affixed inside the home and is typically located inside a cabinet, electrical panel, or closet. This has a map of the U.S. to let the consumer know the wind zone and snow load for which the home was built.
As you can imagine, homeowners like to make improvements, and sometimes this can result in the metal plates or paper labels being covered with siding, paint, or wallpaper, meaning they're hidden from your appraiser when he/she inspects the home.
What if a Label or Data Plate Is Missing?
Unfortunately, HUD does not reissue labels for manufactured houses. However, lenders can obtain verification letters with the same information from HUD's contractor, the Institute for Building Technology and Safety (IBTS).
There are different IBTS letters to cover the different missing data.
Missing HUD Certification Label or Tag
Request a Label Verification Letter from IBTS.  This letter provides the following information:
Label number(s),
Serial number (VIN#),
Date of manufacture,
Name of manufacturer and plant location,
and location of first destination (dealer/retail center)
Do note it does not contain the wind zone, roof load or thermal information.
 Missing Interior Data Plate
Request a Performance Certificate from IBTS.  This certificate provides the following:
Serial Number
Date of manufacture
Name of the manufacturer and plant location
Wind zone, roof load zone and thermal zone
This certificate does NOT show/confirm the label numbers. Label numbers are verified in the Label Verification process only.
If the original or alternative documentation (HUD Data Plate/Compliance certificate and the HUD Certification Label) cannot be obtained, the loan is not eligible for delivery to the GSEs.
For more requirements of manufactured housing, please check out our on-demand Manufactured Housing webinar. This session provides an overview of the general requirements of delivery and underwriting for manufactured homes for both Fannie Mae and Enact. Get an overview of Fannie Mae Form 1004C, uncover potential red flags, and gain a better understanding of the manufactured home appraisal.
Enact excels in staying current with the many changes that we as an industry face on a constant basis. If you have any questions regarding underwriting manufactured houses or other interesting scenarios, please reach out to your Enact Regional Underwriting team to discuss them.
Leave a comment below with any topic requests we can answer in the Ask an RU series!
Patti Esswein is a Regional Underwriter for Enact with over 27 years' experience in the mortgage industry. She is a Certified Residential Underwriter and sits on the Mortgage Bankers Association of St. Louis Board of Governors. She specializes in rural markets of Mid-America. 
Never miss an Ask the RU post by subscribing to the Enact MI Blog!
https://blog.enactmi.com/wp-content/uploads/2020/07/01382.Blog_.Header.AskRU_.Enact_.V3.0521.jpg
360
706
Enact
https://blog.enactmi.com/wp-content/uploads/2022/05/Enact_logo_Reg_0522.png
Enact
2020-07-02 08:00:28
2021-10-19 12:57:36
[Ask an RU] Underwriting Manufactured Houses: Labeling Conundrums