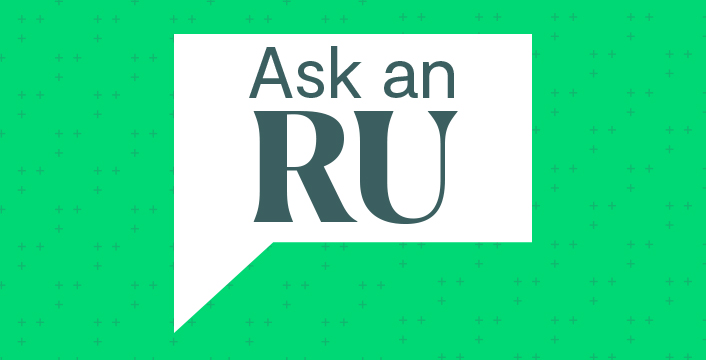 Ask an RU: Renovation Loans For Borrowers Seeking Home Upgrades
A borrower wants to upgrade, update, add, or change their home, but what should they do to get a loan for this effort? Construction loans might be the first thing that come to mind…
Sometimes homeowners may say they need a construction loan when they want to build an addition, such as adding a bathroom or family room, but what they really mean is they need a renovation loan. A renovation loan is used to finance home repairs and remodels, whereas a construction loan is used to provide financing to build a new home. Once borrowers know the distinction, they'll need help to get a renovation loan.  That's where you come in!
Now, let's break renovation loan down.
Who Can Offer Renovation Loans
Fannie Mae and Freddie Mac both offer renovation products.
Enact will insure both FNMA's HomeStyle® Renovation (B5-3.2-01) and FHLMC's CHOICERenovation® Mortgage Loan programs (Seller/Servicer Guide Chapter 4607).
Borrower Profile:
Someone looking for convenience and cost savings by financing their home purchase and renovation costs in a single loan.
Homeowners looking for a no cash-out refinance option to make home improvements or repairs to their existing property.
Examples of Allowable Improvements (but not limited to):
Room additions, including accessory units
Remodeling/updating existing rooms
Building a new detached garage or replace existing detached garage as long as there is an existing dwelling on the property
Building an inground pool
Some programs may also be used to finance energy-related improvements
Funding and Payments:
Renovation loans are 100% funded at the time of loan closing with a fully amortizing payment schedule. Upon loan closing, the lender holds the funds for renovation in an interest-bearing custodial or escrow account.
Enact's Guidelines on Renovation Loans:
We will insure renovation loans not receiving a GSE approve/accept eligible according to the following parameters:
Maximum 97% LTV
Enact's guidelines apply to each loan
The borrower may act as the contractor or provide repairs subject to GSE guidelines, e.g. Fannie Mae's "Do It Yourself" repair option The following Enact overlay applies:

The borrower must be an individual; no corporations, not-for-profits, or agencies allowed
The loan must be identified as a "renovation" on the mortgage insurance application.
The commitment term for renovation loans is 120 days. For commitment terms exceeding 120 days, they are handled on a case-by-case basis.
Want even more information? 
For more specifics on how FNMA and FHLMC handle renovation loans, be sure to refer to these resources:
If you have questions about Renovation Loans, feel free to reach out to your Regional Underwriter at 800-444-5664, Option 2. Be sure to make the most of your MI experience.
Please explore our many underwriting resources for more information. Because going the extra mile comes easy for us, we also offer a comprehensive suite of training resources to help boost your industry experience.
Source: Marilyn Richter is a Regional Underwriter for Enact.
Never miss a post by subscribing to the Enact MI Blog! We'll send you our most up-to-date topics right into your inbox.
https://blog.enactmi.com/wp-content/uploads/2020/07/01382.Blog_.Header.AskRU_.Enact_.V2.0521.jpg
360
706
Enact
https://blog.enactmi.com/wp-content/uploads/2022/05/Enact_logo_Reg_0522.png
Enact
2023-05-18 14:55:13
2023-05-18 17:17:01
Ask an RU: Renovation Loans For Borrowers Seeking Home Upgrades